Tony Abbott speaks out again over upcoming Bali nine executions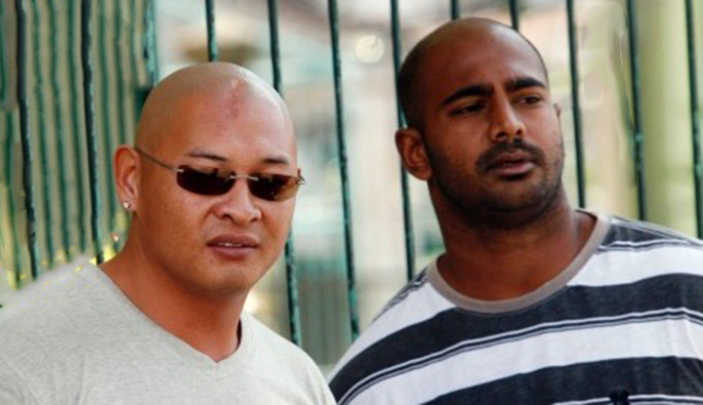 It's been over a month since Andrew Chan and Myuran Sukumaran were transferred to Cilacap near Java, Indonesia, to await their executions for attempting to smuggle 8.3kg of heroin into Australia, along with seven others.
In the past few weeks, the two men's lawyers have been scrambling to exhaust every legal avenue but it seems that finally, there is just one legal hurdle left, and whether they can jump over it to freedom is yet to be seen.
Despite a last legal attempt to stop the executions going ahead, the embassies of those facing the firing squad along with the two Australians have been summoned to the remote island where the executions will take place.
Today, Tony Abbott is in Gallipoli, Turkey, paying his respects to his countrymen and women on Anzac Day. He told Fairfax that he didn't know any exact date for the executions and that the Australian government is in the hands of Indonesian authorities.
"We continue to make our position clear. I guess there's always hope while there's life but obviously these are late days", reports Fairfax.
Ad. Article continues below.
Indonesian marijuana trafficker Zainal Abidin is the final person awaiting this upcoming set of executions to have his final appeal either rejected or accepted by a panel of judges in the Supreme Court.
According to Indonesian Attorney-General spokesman Tony Spontana, "If Zainal's appeal is rejected, it will complete the [appeals of] the inmates".
Prisoners and their families would still be given at least three days' notice before they were taken to the remote place where they will be shot by firing squad.
"I can't believe this is it. We still haven't given up hope," said Chinthu Sukumaran, Myuran's brother. Michael Chan just wants to see how his brother Andrew is going at this point, but one could surmise that he is probably doing the best one could be doing in this situation.
Foreign Minister Julie Bishop has also contacted Indonesian Foreign Minister Retno Marsudi and a spokeswoman for Ms Bishop said Ms Marsudi was attending the Asia-Africa Conference and was unavailable to speak with Ms Bishop.
Ad. Article continues below.
"Therefore, our Embassy has lodged a formal request for a telephone call to take place," she said.
There'll be more as this story develops in the coming days.
Tell us today: Do you think that the executions will go ahead? How do you think this will affect our relations with Indonesia? Are you saddened by what might happen to two Australians?