Tony Abbott sent to emergency department after surfing accident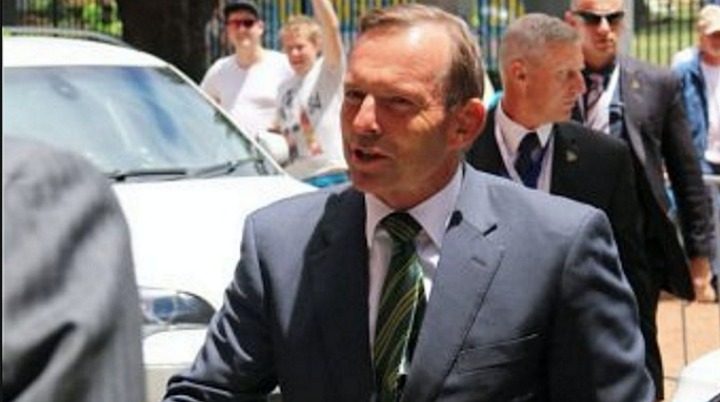 Former prime minister Tony Abbott is still as active as ever, but it looks like he'll need to start taking a little more care out in the water.
Mr Abbott was out enjoying his morning surf yesterday when the fin on his board rammed into his foot, causes a deep gash.
He had to go to Manly Hospital where they stitched him up as good as new.
Talking to a Sydney radio station later that day he said he didn't even realise he was hurt that badly until after he got out of the water.
"I am absolutely fine … there's no better way to start the day than to get wet," he said.
Ad. Article continues below.
He later sent a message of thanks on social media to the hospital staff who sewed him up.
"A big thank you to the ED staff at Manly Hospital for patching me up this morning after a minor fin chop," he wrote.
While wait times in hospitals around the country can be hours, many have taken the chance to have a dig at the former PM, asking him how long he had to wait to have his cut attended to.
"I had to wait for over an hour in agony in the ED last year when I was sick… wonder how long Tony had to wait for a couple of stitches. I'm guessing not long," said one.
"Do you really need to go to the emergency for stitches? I thought GPs did that," said another.
Do you have a well wish for Tony Abbott? Do you think something need to be done about wait times in hospitals?