Tony Abbott reveals his final moments as PM and what's next in first interview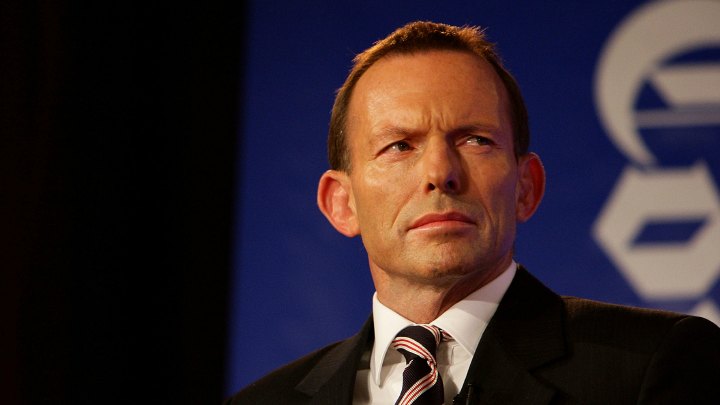 In his first in-depth interview since he was ousted as PM, Tony Abbott has spoken about his legacy, retirement and how it all went down.
Speaking to The Weekend Australian, Mr Abbott has defended his time as leader and believes he gave Malcolm Turnbull a very strong foundation.
"Whatever else the changes of last week were about, they plainly weren't about policy," he said.
"The fact that the new Prime Minister and the new Treas­urer are saying exactly the same thing today that the former prime minister and former treas­urer were saying only a fortnight ago shows that we got it right.
"Interestingly, just as nothing has changed on economic policy in the last fortnight, nothing's changed on climate change policy in the last fortnight, nothing's changed in respect of same-sex marriage in the last fortnight and nothing's changed in respect of border protection in the last fortnight, and I don't imagine anything will change in national security policy more broadly.
Ad. Article continues below.
The former PM now has an office next to forme­r Speaker Bronwyn Bishop and stopped himself before displaying his true feelings about his unceremonious ousting 13 days ago.
"It is absolutely in our interest as a nation and certainly in our interest­ as a Coalition that this Prime Minister get re-elected," he said. "So having had five prime ministers in five years we can't find ourselves in the appalling situation of having six prime ministers in the last six years. That really would be out-Greecing Greece".
At the risk of sounding like a broken record, Abbott said his biggest achievement in office was stopping the boats.
"We got rid of Labor's bad taxes, a really important achievement. We've kick-started a lot of infrastructure … which governments have procrastinated about for many, many years.
"It was a government that didn't get the credit it deserved but nevertheless it was a government that got on with things with an eye for the future".
Ad. Article continues below.
In an interview with The Saturday Telegraph he spoke of that fateful day almost a fortnight ago – he was waiting to meet a group of Girl Guides when Julie Bishop entered his office to tell him he had lost the support of his Cabinet, followed by a message from 'our friend' Malcolm Turnbull.
"Our friend was in the office giving me his assessment of the government and telling me what he was about to do.
"It was a conversation with Malcolm that had to be a little more than 30 seconds. Nevertheless (the Girl Guides) had to wait five or 10 minutes.
"Whatever might have been going through my mind, the fact is you still have a job to do. Every moment you are in that job you have a job to do and it's important to do it with dignity and grace", he said.
On the subject of what's next for the 57-year-old, he said, "I think I'm far too young to retire".
Ad. Article continues below.
"Obviously I still think I have quite a lot to contribute in public life".
He enthused just how important it is for Turnbull to be our PM for a while.
"The commentariat have now got the PM they want but the public have lost the PM they voted for, this is a real issue for our country". Would you agree?
Do you think Tony Abbott left a lasting impression? Good or bad?