Tony Abbott hints he's ready to be PM again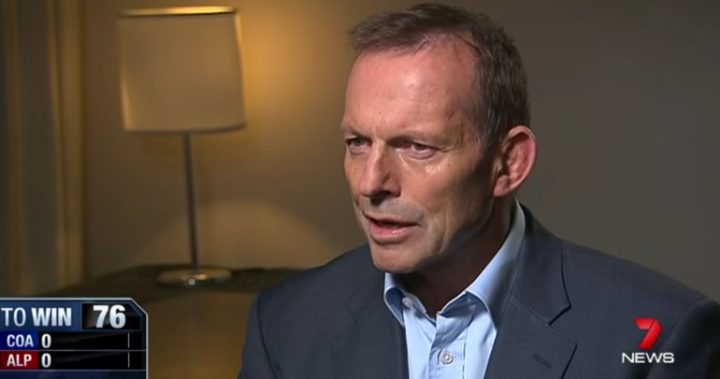 Former prime minister Tony Abbott has slammed the Liberal Party and hinted at the same time that he's ready to step back into the top job.
Mr Abbott was referring to the constant stream of leaks from the party room to the media and the "potential for corruption" within the NSW Liberal Party due to lobbyists.
There has been talk in recent days about potential changes to the way the party is run, with Mr Abbott pushing for big changes around how lobbying effects preselections.
"I want to see much less factionalism within the Liberal Party," he told Fairfax Media.
"There is a potential for corruption when you've got people making money out of people whose preselections they can control or heavily influence."
Ad. Article continues below.
When he was Liberal leader in September 2013, Mr Abbott banned registered lobbyists from holding party offices, but that rule no longer in effect.
There are reports Mr Abbott is waging a "civil war" against some members of the party and when questions by media on a return to the leadership, said he stands "ready to serve".
One man who is certainly not going to be happy about this is Malcolm Turnbull, who is said to be under direct pressure from Mr Abbott to endorse the changes he is suggesting around lobbyists.
While Mr Abbott certainly has is adversaries in the party, he is still hugely popular with conservatives and some say there is a chance he could be PM again one day.
What are your thoughts?
Would you support Tony Abbott making a comeback? Do you think Malcolm Turnbull is a good PM?