Tony Abbott has a new job – but can he pull it off?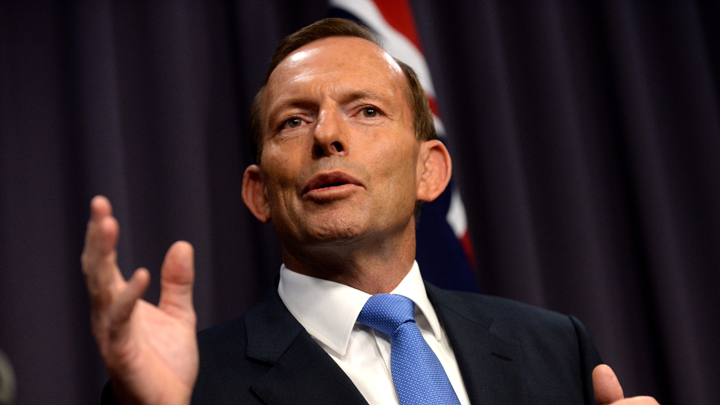 Just a couple of months after he was ousted by Malcolm Turnbull as prime minister, Tony Abbott has a plumb new job to supplement his role as a backbencher.
Reports have emerged that he will be joining many of his predecessors and hopping on the international speakers' circuit.
Mr Abbott is listed on the Washington Speakers Bureau, which also counts John Howard, George W Bush and former French president Nicolas Sarkozy among its talent and charges up to $300,000 for an appearance.
It's unlikely Mr Abbott with attract that kind of fee considering Mr Howard earns just $40,000 for a speech.
The Washington Speakers Bureau describes Mr Abbott as "an engaging, decisive leader" during "one of the most turbulent times in Australian politics".
"Tony Abbott provides timely and candid analysis of the most complex and critical issues facing our world today.
"Tony Abbott served as Prime Minister of Australia from 2013 to 2015. Abbott's government created over 300,000 jobs and oversaw free trade agreements signed with both Japan and South Korea.
"Geography alone renders Australia vulnerable to terror, and thus Abbott is able to speak thoughtfully on terrorism and security in the 21st century, including the threat of ISIS and pervasive religious fundamentalism.
He can also offer a "Western perspective on the future of Asia, explore the short and long-term future of China, and provide a unique and timely political outlook for your audience" reports Fairfax Media.
Ad. Article continues below.
Some may question the decision to appoint the former PM as a speaker considering some of his more traumatising gaffes (such as saying "s$&t happens" in an effort to console soldiers over a fallen comrade, and this infamous video in which he said… nothing.
Tell us, do you think Tony Abbott would make a good speaker? Will he command the same fee as his predecessors? Would you pay to hear him speak?