Tony Abbott can't resist saying 'I told you so' on asylum crisis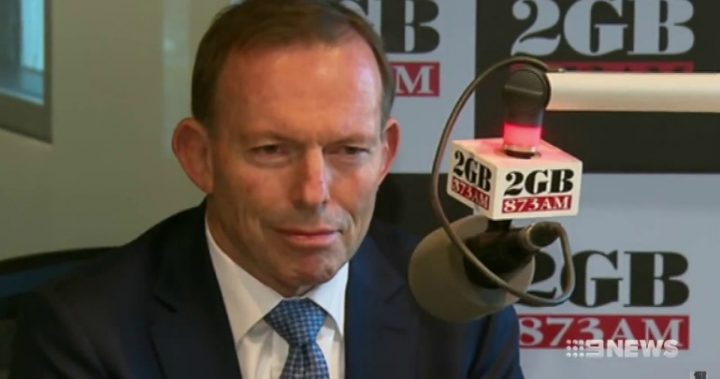 He may not want to be prime minister, but Tony Abbott couldn't stop himself from digging the boot in ahead of the G20 summit in Germany.
Two years ago, the former prime minister labelled Europe's decision to accept floods of refugees a "catastrophic error", and he's pointing to two years of terror incidents as proof.
Terror threats will be an important part of the G20 agenda, with prime minister Malcolm Turnbull planning to address the role of tech and social media companies in recognising and preventing the spread of terror-related information.
"It's good that Malcolm is going to the G20," Abbott says in The Australian. "Our border protection policies are thus far the only successful examples of a country that has managed to stop a large flow of unauthorised arrivals by boat."
Read more: Tony Abbott demands Malcolm Turnbull show him respect
Ad. Article continues below.
In 2015, German chancellor Angela Merkel opened German borders to refugees without discrimination. In May this year, temporary border controls were reintroduced.
Abbott's criticism is levelled at Europe as a whole; since no joint solution has been put forward, he believes the only way forward is for individual countries to step up their game.
"Countries that lose control are at risk of peaceful invasion," Abbott says. "Obviously, it is an ongoing disaster for them."
Abbott has remained firm in his views for years. In 2015, he noted that "no country or continent can open it borders to all comers without fundamentally weakening itself".
The G20 summit will see new world leaders come together for the first time, with US president Donald Trump and French president Emmanuel Macron among the newcomers.
Talks will no doubt be tense, especially as Angela Merkel recently criticised Trump for his approach to foreign policy; earlier this week, Trump tweeted about China's trade ties with North Korea.
Do you think Tony Abbott is right about the need to better patrol European borders?