Tony Abbott calls for aid to 'Palestinian terrorists' to be stopped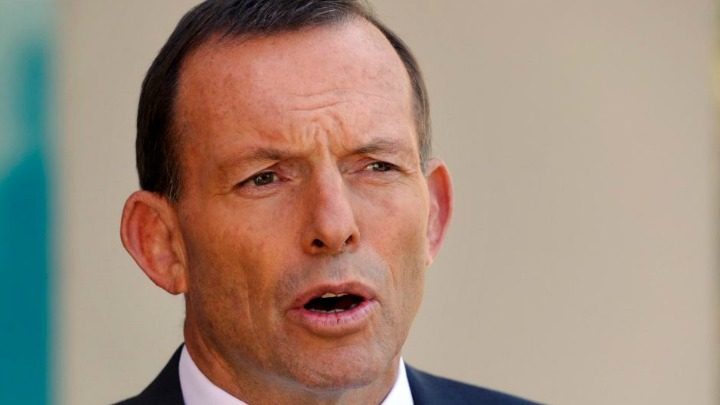 Former Australian prime minister Tony Abbott wants to put a stop to the aid going to the Palestinian Authority saying "it keeps paying pensions to terrorists and their families".
Abbott made this statement in an opinion piece that was published in the Spectator Magazine on December 29.
He highlighted Australia's $40 million a year contributed to the aid program to Palestine that is provided through the United Nations agencies and some charity organisations.
The money goes towards projects providing Palestinian refugees with services such as health, education, water and sanitation — the things most Australians take for granted.
Aid to the work carried out by World Vision in the Palestinian territories was suspended in 2016 after allegations were made that the charity's head in Gaza siphoned millions of dollars to militant group Hamas. Those claims are subject to a court hearing.
Ad. Article continues below.
Abbott says the Palestinian Authority prime minister Rami Hamdallah has claimed his people accepted Israel's right to exist behind secure borders, but "this is hard to credit given Palestinian TV's consistent glorification of suicide bombers, reference to Jews as the 'sons of monkeys and pigs' and claims that the state of Israel is a 'satanic project'".
He says the GDP per person of Israel is about $40,000 a year while Palestine has a GDP of about $2,000.
"Australia should cut our $40 million a year in aid to the Palestinian Authority while it keeps paying pensions to terrorists and their families," Abbott writes.
Abbott also says Australia could demonstrate its solid support for Israel by moving its embassy from Tel Aviv to Jerusalem.
Having recently returned from a trip to the Middle East, including Israel, attending the Australia-Israel-UK Dialogue with Opposition leader Bill Shorten and other federal members of parliament, Abbott says Australia's aid program must be "transparent and accountable" and "must reach those it's intended to benefit".
What do you think of Tony Abbott's call to suspend aid? Where would the money be better used? Share your thoughts with us.