Tony Abbott believes he'll be PM again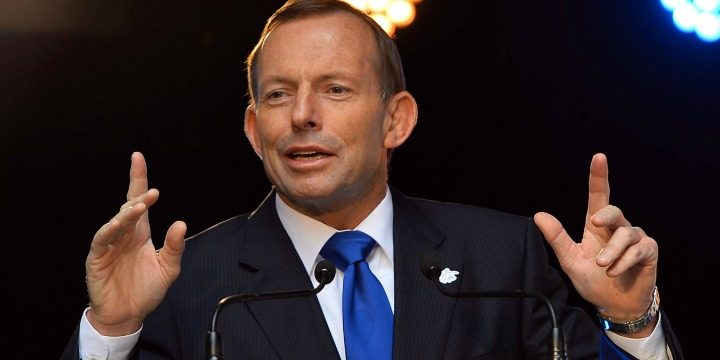 In politics, the idea that someone can return to a position that they have been previously tossed out of is not unheard of. All one needs to look at is Pauline Hanson's return to parliament and, of course, the topsy-turvy Kevin Rudd returns to the PM role.
Ad. Article continues below.
Now it seems that Tony Abbott believes that he can return to the top job in Australia after he was removed from office by current Prime Minster Malcolm Turnbull. Tony was speaking at a gathering of Tories in the United Kingdom when he told them he had a "good chance" of securing the Prime Minister role once again.
There is some support for this idea in the LNP's inner circles as there have been reports that the party believes that Malcolm has "failed to live up to expectations, scraped through the election with just a one-seat majority and continues to perform poorly in the polls" according to The Sydney Morning Herald.
While it's not a done deal, the possibility will hinge on a few things, most importantly the outcome of the upcoming New South Wales State Council of the Liberal Party later this month. Tony's Federal Electorate Conference will push for a democratic reform of the Liberal Party which has a high chance of succeeding.
Tony might be in high standings, but the party could be viewed as weaker for reinstating a former Prime Minister much like what happened to Labor during the Rudd-Gillard leadership back and forth.
What do you think? Do you think Malcolm is doing a good job or is not making the grade? Do you think it's wise for the LNP to put Tony back in the driver's seat or should they look for someone new?