Tom Hanks gives fan the surprise of a lifetime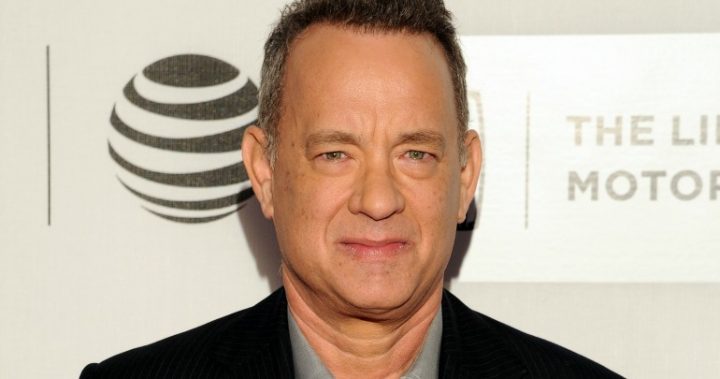 We know he's one of your favourite actors – and now Tom Hanks is showing us all why he's one of the nicest guys in Hollywood.
The 60-year-old is making headlines around the world today for surprising one of his fans in the best way – by mail!
The Canadian woman, Zena Gopal, sent Hanks a letter explaining a bet she made with her friends last month.
"Some friends and I made a bet to see who could get a headshot from a famous actor the fastest and we agreed for consistency's sake on Tom Hanks," she wrote on Facebook.
"I take weird bets seriously (apparently nobody else followed through) and wrote him a letter explaining the bet and telling him that I really wished we could take a selfie together instead.
Ad. Article continues below.
"On a whim, I enclosed a stupid picture of me and a llama just in case. Today I got this in the mail."
That's right, the actor actually sent her a letter in reply – along with a selfie, like she asked for!
"Hey, Zena, Does this count as a head shot?" he wrote.
"Sorry for the beard, but I have some shooting coming up and I must have whiskers.
Ad. Article continues below.
"My headshot is not all that current, taken long ago and I'd come off vain sending along."
He also wrote about Christmas and the music from his film That Thing You Do!, which Zena mentioned she was a big fan of her in letter.
"For the record I still find myself humming some of the music from That Thing You Do! like you. I was always partial to the songs Dance With Me Tonight and Drive Faster.," Hanks  wrote.
How great is that?!
Have you ever received a letter from someone unexpected? Are you a fan of Tom Hanks?