Tom Cruise defends Scientology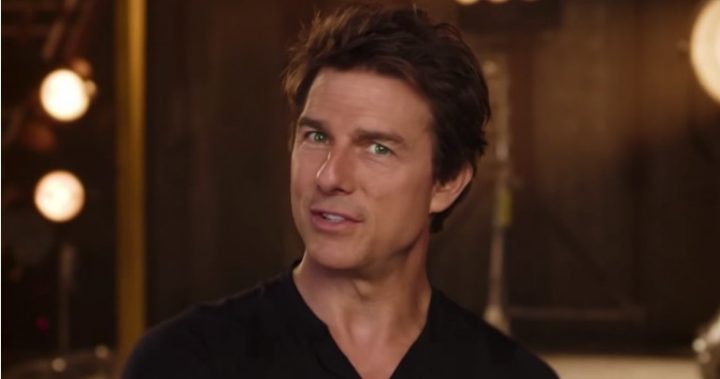 Tom Cruise has made no secret of his Scientology beliefs.
He's made a rare public defence of his faith on the red carpet of the premiere of his new film Jack Reacher 2.
As part of his defence, he spoke about the impact Scientology had on his life.
"It's something that has helped me incredibly in my life,' he said.
"I've been a Scientologist for over 30 years.
Ad. Article continues below.
"It's something, you know, without it, I wouldn't be where I am.
 "So it's a beautiful religion. I'm incredibly proud."
So, what prompted him to comment?
Well, a reporter asked him about the upcoming documentary by Louis Theroux titled My Scientology Movie.
The movie is reportedly critical of the religion.
Ad. Article continues below.
Cruise was introduced to Scientology in 1986 by his first wife Mimi Rogers.
He once credited the religion, founded by sci-fi writer L. Ron Hubbard, with helping him overcome dyslexia.
It's not the first time he's been heard praising the religion.
The Top Gun actor described being a Scientologist as a privilege in a leaked video in 2008.
"It's something you have to earn," he said.
Ad. Article continues below.
"And because a Scientologist does, he or she has the ability to create new and better realities, and improve conditions."
The Daily Mail reports the church was also forced to defend itself in the past, after former celebrity members claimed religious leaders encouraged them to shun people who turned their back on Scientology.
"Scientologists respect the faith of others, associate with and befriend members of every religion," a rep said.
"Scientologists do not cut ties with non-Scientologist friends or family members because they have chosen another religion.
"Given that Scientology is a new religion, Scientologists often have family members and friends who are not Scientologists and who may practice another faith or no faith at all. This causes no conflict for Scientologists."
What do you think of Tom Cruise's defence of Scientology?