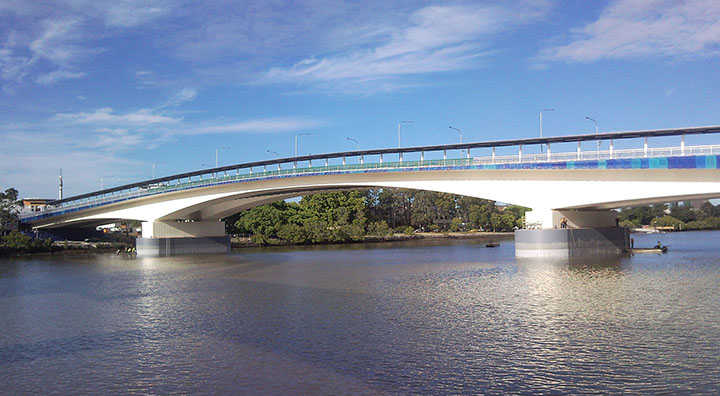 How much are you willing to pay in road tolls before they become too expensive to bother? Do you take a longer and less appealing route to bypass toll roads, and do you think you will be able to do this in the future as more and more private public partnerships are struck to build roads that are funded by tolls?
Last month, Transurban Chief executive Scott Charlton, the leader of the company which operates the Sydney M2, Eastern Distributer and Lane Cove Tunnel, said they plan to trial ways to increase user-pays pricing models in Melbourne over coming months. His comments have been sparked by a real fear that Australia cannot fund future road projects with its declining petrol excise revenues being affected by more fuel efficient cars.
But there simply has to be a price point at which consumers won't participate in toll roads the way the big companies need them to for their business models to work.
Brisbane's commuters were found last year to be paying one of the highest rates in the world in tolls on the 117m Go-Between bridge which links West End and the western suburbs. At an exorbitant price of $2.88 for a quick crossing, it is the equivalent of nearly $25 per kilometre for the trip.
Meanwhile, a trip on the Sydney Harbour Bridge during peak hour will cost you $4.00 each way and the Cross City Tunnel in Sydney $5.19.
Ad. Article continues below.
It adds up if it is part of your daily commute and leads people looking for a saving to seek out ways around it.
There is no doubt about it, some of Australia's toll road prices are high when compared with international toll roads that are charged at much lower rates like $1.32 per kilometre as you can see below. But what do you think is too high for you?
How often do you take toll roads and how much can you justify paying for the convenience of avoiding traffic and getting to your destination faster?
Go Between Bridge (Brisbane)
Distance: 117m Toll: $2.88 Cost per km: $24.59
Ad. Article continues below.
Verrazano-Narrows Bridge (New York, US)
Distance: 4.17km Toll: $5.83-$15.90 Cost per km: $1.39-$3.81
George Washington Bridge (New York, US)
Distance: 1.4km Toll: $9.54-$13.78 Cost per km: $6.81-$9.84
Golden Gate Bridge (San Francisco, US)
Ad. Article continues below.
Distance: 2.73km Toll: $4.24-$7.42 Cost per km: $1.55-$2.71
Ambassador Bridge (US-Canada border)
Distance: 3.7km Toll: $5.30 Cost per km: $1.43
Severn Crossing (England-Wales border)
Distance: 5.3km Toll: $11.46 Cost per km: $2.20
Ad. Article continues below.
Akashi Kaikyo Bridge (Japan)
Distance: 3.9km Toll: $23 Cost per km: $5.89
Nurburgring Nordschleife (Germany)
Distance: 20.8km Toll: $38 Cost per km: $1.82
Oresund Connection (Sweden- Denmark )
Ad. Article continues below.
Distance 11.4km Toll: $67.70 Cost per km: $5.73
Millau Viaduct (France)
Distance: 2.46km Toll: $8.95-$13.40 Cost per km: $3.63-$5.44
Jiaozhou Bay Bridge (China)
Distance: 42km Toll: $8.16 Cost per km: 19c