Today's Sylvia Jeffreys speaks out over her struggles on the breakfast show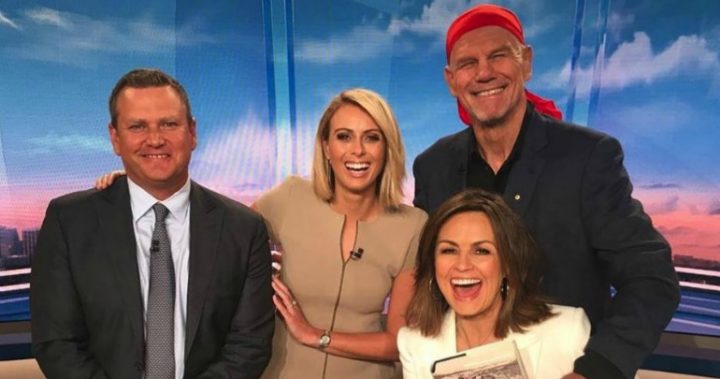 She's got a smile that can light up a room and she's stolen the heart of Peter Stefanovic, but while things are positively beaming for the Today show's Sylvia Jeffreys, she recently revealed there were some dark days along the way.
Jeffreys first joined Today in 2014, and says the punishing hours and early morning starts left her feeling incredibly tired and irritable.
She told The Daily Telegraph that her mood was up and down like a yo-yo and her exercise and diet took a back seat, a common outcome among shift workers.
Ad. Article continues below.
"I've always been a happy, glass-half-full person but I found I was more susceptible to sinking into a low mood and my mental state was changing quite radically," the 30-year-old says of her early days with the show.
"It's very easy to slip into an unhealthy lifestyle and a low mood when you're excessively tired and sleep-deprived."
With her mental health spiralling out of control to the point where she was depressed, Jeffreys knew she had to pull herself up before it was too late. But how?
She says she started to pay more attention to her diet and exercise, making new routines to get her through the challenging schedule of morning television.
Ad. Article continues below.
"I realised I had to be a lot more conscious of what I was eating and how I was when I was exercising to maintain a healthy lifestyle," Jeffreys says.
It seems a simple food and fitness regimen helps her jump out of bed at 3am for those 5:30am starts on Today, and is even enjoying a more active lifestyle with her fiance, Peter Stefanovic on the weekends.
"We are generally very healthy Monday to Friday, and then on the weekends we enjoy going out for a meal with friends and family. You have to have a bit of fun," Jeffreys says.
Ad. Article continues below.
Consistency seems to be the key, with Jeffreys admitting that while her exercise is varied she's doing as much as she can each day.
Has your health ever suffered as a result of your workplace or environment? Were you able to overcome the challenges? How did you do it?