Today, 46 years ago a Pope first visited Australia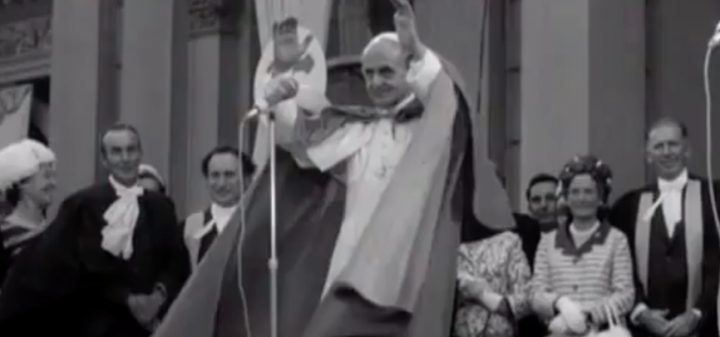 December 1, 1970 was a historic date for Australia as it marked the first visit of a pope to our shores.
Pope Paul VI made his last world tour in 1970 and landed at Kingsford Smith Airport to much fanfare. He was greeted at the airport by Governor-General Sir Paul Hasluck and New South Wales Governor Roden Cutler.
A huge crowd of 4,000 members of the Roman Catholic church gathered to welcome the Pontiff with an unprecedented round of applause to welcome him to Sydney's St Mary's Cathedral.
In another first for Australia during the visit, the Pope led the largest gathering in Australia's history at Randwick Racecourse where the Pope led the bicentenary commemorative Mass. A huge 300-person choir sang The Song of the Church.
Ad. Article continues below.
Sadly, it was the last time the Pope visited Australia for 16 years. Pope Paul VI passed away in 1978 with Pope John Paul II taking reign after him.
Prime Minister John Gorton made a farewell speech at the end of the visit to mark the occasion.
In his speech, he said, "You have met many Australians, people from various walks of life the old, the young, the native-born, the migrants but all Australians. And in addition, through radio and television, the message which you brought has been transferred to the remotest parts of this great continent. Now you are to continue your journey, and as you travel on, I hope you will have with you in your heart warm and happy memories of our nation."
Where were you when the Pope first visited Australia?  Have you had the chance to see the Pope in person during this visit or during one of the subsequent visits? Let us know in the comments below and be sure to share this with someone that might have been there.  We would love to hear their stories.