Tiny royals steal the show at Queen's 91st birthday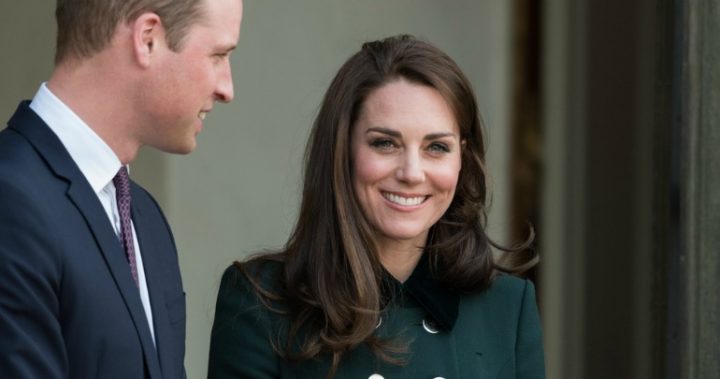 The UK has suffered a succession of tragedies lately but that didn't stop the Royal Family from putting on their best to celebrate the Queen's 91st birthday with Trooping the Colour.
It was cuteness as usual for Prince George and Princess Charlotte who didn't seem phased by the hordes gathered to celebrate and watch the parade.
The Duchess of Cambridge won hearts in a stunning pleated pink Alexander McQueen dress complete with a matching hat and understated earrings. 
Ad. Article continues below.
She carried Charlotte in her arms as the tiny tot pointed into the crowd while big brother George looked unimpressed as he rested his face in his hands. 
When helicopters flew over, Prince George waved excitedly before his sister followed suit.
The pair waved to planes from the Buckingham Palace balcony as the RAF performed a fly-past while all the young royals craned their necks to watch.
Ad. Article continues below.
At one point, George began hitting the balcony ledge to get his father's attention as he turned to speak to him while Charlotte pointed up as the Red Arrows flew over leaving their signature red, white and blue tails.  
Princess Charlotte joined in the customary royal wave before the family headed inside following the final rendition of the national anthem. 
In the Queen's birthday message she said it had been "difficult to escape a very sombre mood" in the country which was "united in sadness" following the tragedies in London and Manchester.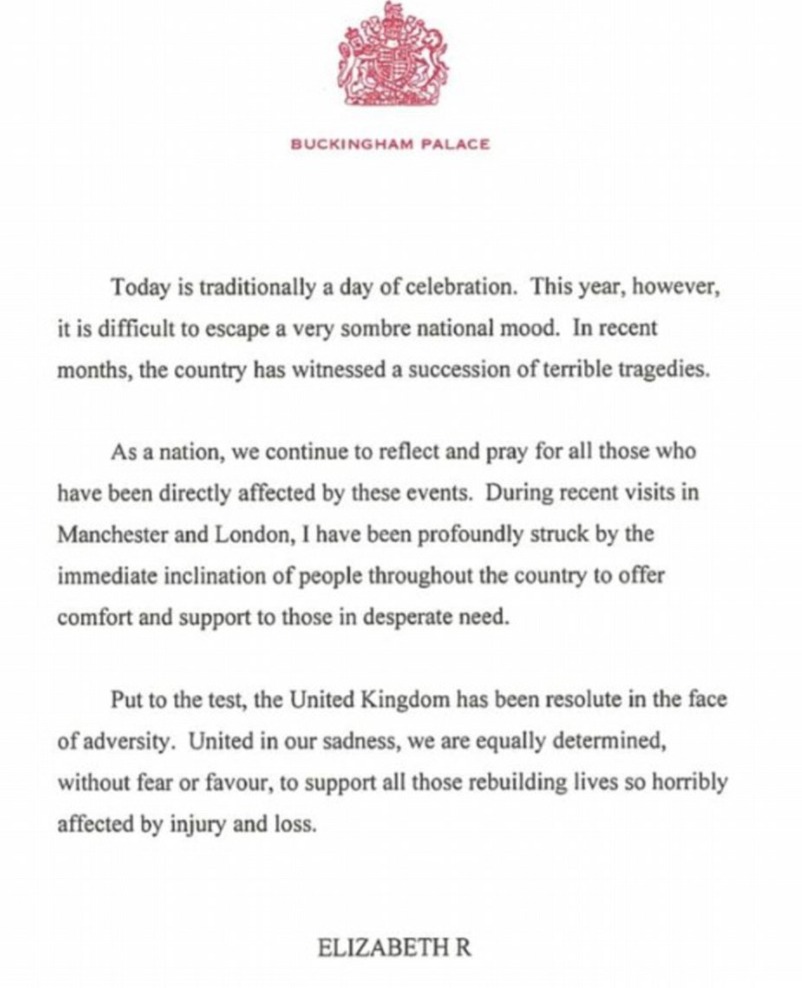 Ad. Article continues below.
Security was extra tight around Buckingham Palace and The Mall with the Monarch arriving in an open horse drawn carriage with Prince Philip by her side as thousands turned out to watch the spectacle of might, splendour and precision. 
Prime Minister Theresa May was not in attendance as she was meeting with victims and campaigners at Downing Street.
Read more: Emotional Queen and Prince William visit London fire site.