Times really have changed... here's the proof!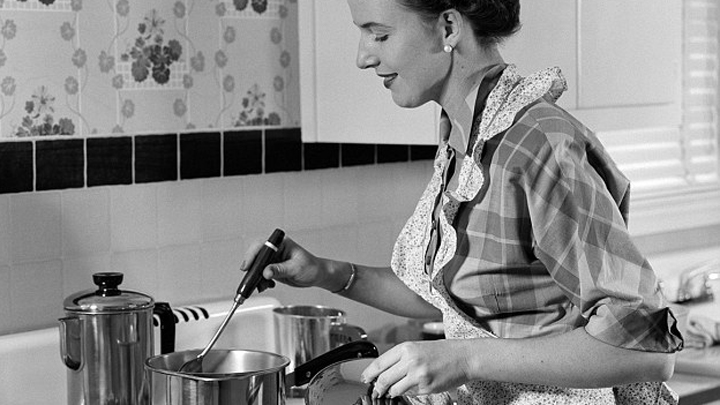 This isn't the stereotypical look of a woman anymore!  
Over the weekend Queensland's new Premier was sworn in. Anastacia Palaszczuk won the role in a landslide victory over Campbell Newman just over a fortnight ago marking an amazing achievement politically and personally. But that isn't the thing that has got everyone talking. It's the diversity of her ministerial team that is really showcasing just how far Australian politics has come.
The Labor Party leader has appointed Jackie Trad as deputy leader – this is only the second time in history that two women have lead a state party following Keneally and Tebbutt five years ago. The new Premier also had people talking yesterday when she announced her cabinet ministers – eight women and six men. This is the first time in history that more women have been in ministerial roles than men in Queensland Parliament and one of these women, Leeanne Enoch is also an Indigenous Australian.
Ad. Article continues below.
It's a remarkable achievement for women that we are finally being seen as capable and skilled members of society who can provide valuable insight and make good decisions on such a high level. It's blatantly obvious that women have been able to do this for years, but it has never been recognised or achieved on this scale. Think back to the governments through the 50s, 60s and 70s – there weren't too many women doing this back then!
In fact I can remember when the first female Cabinet Minister was appointed to the Commonwealth Parliament in 1976. I can remember the men being slightly disgruntled and the women quietly cheering, albeit being a little shocked. Senator Margaret Guilfoyle became Minister for Social Security in July and it was one of the first times an Australian woman had achieved something so significant in an area that had forever been dominated by men.
There are a number of societal changes that have made aspiring to the roles achievable for women. Annabel Crabb a journalist and author of The Wife Drought has suggested that for so many years men were the only ones who had the networks, resources and the social ability to take a step back from family roles on the home front and invest in a career instead.
This has changed significantly over the years and although women might not be entirely on par with men in the workforce, the social stereotypes have changed dramatically. Women now have their own careers independent from their husband's. Women now control their own income and are less dependent on husbands so much so that they are the primary financial decision maker in households. Women also have resources like childcare available and a working woman is much more socially accepted today than they were forty years ago making having a career a proud thing, very different from what it once was.
Ad. Article continues below.
As Karen Struthers writes in The Conversation, the decision made in government affect all Australians. Men, women, Indigenous, citizen and immigrant and all kinds of people need to be represented around the cabinet table and across Parliament. The decisions made need to be made for everyone, to best cater to the needs of everyone and the only way to achieve this is to have fair representation.
Today, regardless of what party I support, I'm proud to be a woman and to see women making decisions for this state and this country. It's an achievement for the Premier and those in her Cabinet and I wish them the best, but more so, I hope that this is a legacy that continues for the rest of the years to come.
Are you proud to see women being successful in politics? Do you remember when so few were involved in policy and government? Share your memories in the comments below…