Time to fiddle with politicians wealth too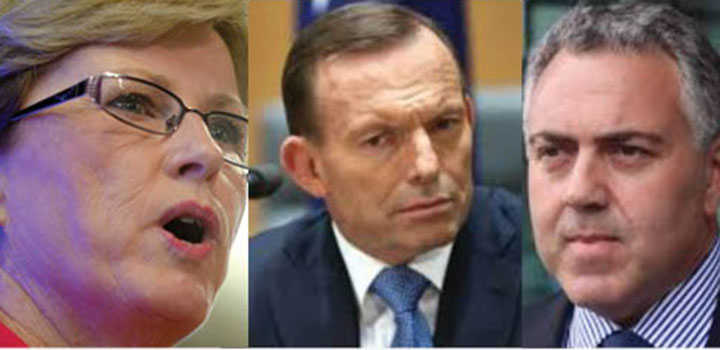 It seems that this year in the budget, everything goes in the effort to find the dollars the Government was not approved to reclaim last year.  There is talk of banking taxes, changes to eligibility for the pension and other cutbacks, placing stress on many everyday Australians.  Could it be time that politicians and government employees take some of their own medicine, cutting back the generous superannuation allocations that are kept aside for them.
It used to be, more than ten years ago, that Politicians received a lifetime pension, if they served nine years in Parliament.  They would get  75 percent of their salary with incremental pyrites as future MP's pay levels rose.  The perfect privilege for the pain of politics many people used to say.
All this changed in 2004 when Mark Latham terminated the program.  Politicians elected to federal government since then now receive a comfortable, or perhaps some would say, abundant superannuation contribution amount similar to us everyday people.  Those elected before 2004 are planning on enjoying their pension from the previous program.  These people include, Joe Hockey, Tony Abbott, and Christine Milne.
So let's use Abbott as the example.  He'll receive a handsome salary, at 75% of his current salary, or the one he is at when he leaves Government.  He will also receive staffing, free travel by air, and an office, forever more.  No surprises that this adds up to quite a large amount of money.  Some say it could be as much as $500,000 per year for each of these people living off the government purse into their now lengthy retirements.
Whether they earned the right to this by living through the last decades of Government is not what I want to discuss.  What is most important to discuss here is, as pressure is placed on wealthier retirees to forgo their access to the pension, or to adapt to changes to the superannuation industry to create savings the government can bank on, shouldn't our politicians who are benefitting from an out of date program do likewise?
It is interesting to note that this situation only applies to the pollies who have been participating in Australian politics for longer than eleven years today.  These are our parliamentary leaders, on both sides.  Both sides benefit spectacularly as they impose challenges or limits on other Australians.  So where is the conciliation?  Surely these leaders could give a bit to get a bit of conciliation with other Australians who are being asked to cut back? 
Ad. Article continues below.