Time names surprising Person of the Year finalists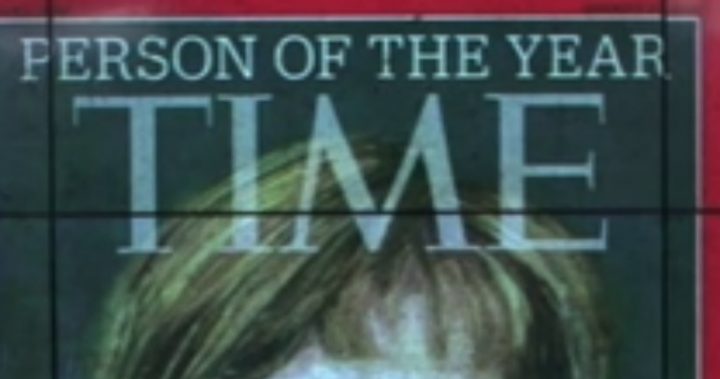 No doubt you're aware that each year, Time magazine names its prestigious Person of the Year title.
This year it's been hotly contested, and the magazine has released the names of the 11 finalists for the title.
The list is bound to make you wonder.
It includes politicians, an athlete, a pop star and a business person.
Donald Trump and Hillary Clinton have made the finalist list, as well as Russian president Vladmir Putin,  Indian prime minister Narendra Modi, Turkish president Recep Tayyip Erdoğan and UK pro-Brexit politician Nigel Firage.
Ad. Article continues below.
Also making the list is pop star Beyonce, Facebook founder Mark Zuckerberg and Simone Biles – the 19-year-old US gymnast star who blitzed the Rio Olympics.
.@TIME's Person of the Year 2016: Donald Trump, Mark Zuckerberg, Simone Biles on shortlist https://t.co/eUOTZ2MVJa #TIMEPOY pic.twitter.com/pzlPoI2Umu

— TODAY (@TODAYshow) December 5, 2016
The Person of the Year doesn't necessarily have to be one single person on their own.
This year the Flint whistleblowers, who revealed the town of Flint's water supply was poisoned, and the CRISPR scientists, who have been doing a lot of work in genetic engineering, are also on the list of finalists.
Ad. Article continues below.
You might remember last year, the prize went to German chancellor Angela Merkel with runner up ISIS leader Abu Bakr al-Baghdadi and Donald Trump in third.
That prompted Trump to fire up on Twitter, having a dig at Merkel.
"I told you @TIME Magazine would never pick me as person of the year despite being the big favorite. They picked person who is ruining Germany." he wrote at the time.
So, who chooses the Person of the Year?
The magazine editors select the person, deciding based on who has "the largest global impact over the past 12 months".
Ad. Article continues below.
The final announcement will be made tomorrow.
Each year, Time also does a reader's poll for Person of the Year – and this year the Indian Prime Minister came out the clear winner with 18% of the vote.
Trump, Barack Obama and Julian Assange were tied in second place with 7% of the vote each.
What about the other finalists mentioned above?
Well, 4% of readers voted for Clinton and 2% voted for Zuckerberg. 
Do you really think any of these people are worthy of the Person of the Year title? Who would you give the Person of the Year title to?