Three things that will restore your faith in the future generations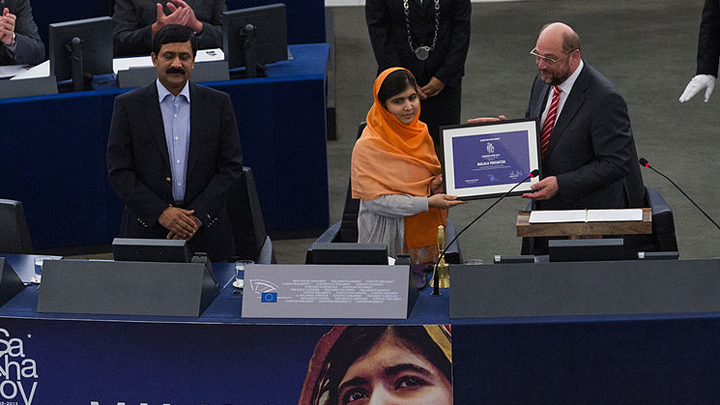 Last night, 17 year old student Malala Yousafzai was pulled out of her chemistry class to be told something that very few people will ever hear in their lifetime… She had won the Nobel Peace Prize. She is the youngest recipient of the award in history, but my goodness does she deserve it.
Malala is a young woman from Pakistan who is a campaigner for girls' education. She is one of the youngest people in history to have stood up to the Taliban and questioned their rules directly. She has been shot by Taliban soldiers for her efforts and survived a full assassination attempt two years ago.
This 17 year old is proof that age will never be a real barrier for people who want to make a difference in their own lives and others. And today Upworthy has shared three of her most important quotes with us, so we are passing these on to you…
"I speak not for myself, but so those without a voice can be heard… those who have fought for their rights… their right to live in peace, their right to be treated with dignity, their right to quality of opportunity, their right to be educated."

 

"In some parts of the world, students are going to school every day. It's their normal life. But in other parts of the world, we are starving for education. It's like a precious gift… it's like a diamond."

 

"All I want is an education, and I am afraid of no one."

 
Ad. Article continues below.
These are words spoken by a 17 year old girl. She proves that if you want to change your own life or the lives of others, you can. You just have to actually get up and do it.
Congratulations, Malala.