This will bring tears to your eyes: the story of the Aussie battlers who finally won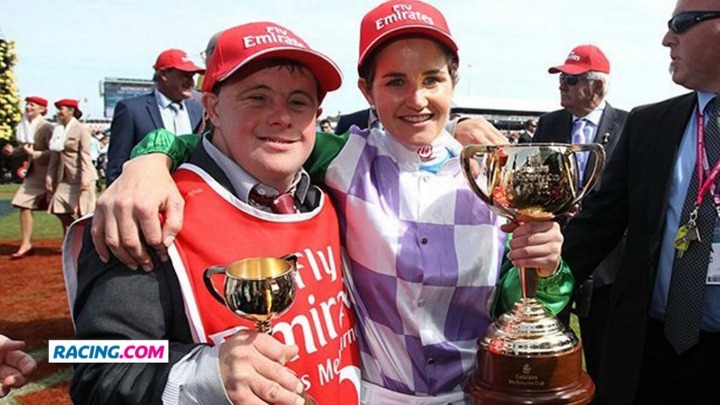 Much has been said about yesterday's race so far, but this beautiful editorial sums it up so perfectly we just had to share it.
By now you've heart plenty about the horse – the 100-to-one horse – that defied the odds and won big; a last-chance bet among mates who hoped they might win at some country fair but ended up taking out the biggest prize of all.
But did you know the story behind Michelle Payne, who we are proud to repeat over and over again has become the first female jockey to win the Melbourne Cup? We saw glimpses of her beautiful family, her sisters who rushed to embrace her, her brother Stevie, so proud to be awarded the strapper's honour.
What we didn't know at that moment was that she came from a family that did it tough – as tough as can be. Her story is a true case of the little red engine that could.
Another battler in the tale is the trainer from Ballarat, a town that will be celebrating the wins for years and years. The wins that stayed in this country instead of being floated off to another.
Ad. Article continues below.
Watch this short speech here and tell us, what will you remember about this year's Melbourne Cup?
What about this story speaks to you the most?