This terrifying accident is a reminder for us all to secure our homes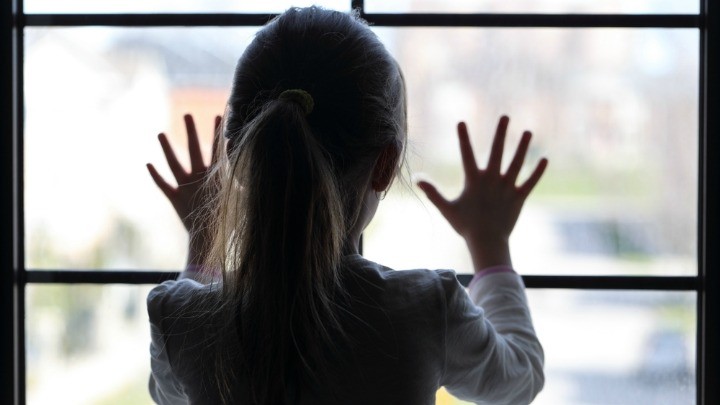 Devastating news from Brisbane today reminds us to lock our windows and take a long hard look around us.
A two-year-old girl has fallen headfirst from a second-storey home and is now in a serious condition at Lady Cilento Children's Hospital, Brisbane Times reports. The little girl fell onto an awning and then onto the concrete driveway below.
While we're all sending hope and prayers to family of the child, the news is also shocking because it could so easily happen to anyone.
The little girl was leaning against a fly-screen over an open window when it gave way.
Some years ago, I was in the kitchen while my own two-year-old was playing in the living room. The windows in our high-set house were open; the couch was up against the wall. There was a seven metre drop between the window and the driveway below.
Ad. Article continues below.
I still don't know what made me rush into the living room at the moment my son had climbed up onto the couch and was in the process of dismantling the flimsy fly screen – call it mother's intuition or just blind luck. Whatever it was, it saved me the same fate the poor parents of the little girl are now facing.
That incident was enough to trigger an immediate response and we had secure fly screens bolted on every window by the end of the following day.
Since then, like the little boy who could see dead people in the movie The Sixth Sense, I see dangerous windows. And they're everywhere, even at Grandma's house.
If you have high-up windows that can be opened, pushed or leaned against, be assured your grandchildren will try to do so at some point. Even older kids have an alarming lack of appreciation for danger and a desire to sit in odd places (like windowsills and the backs of couches).
Here are five tips for childproofing your windows:
Ad. Article continues below.
Assess the security of all upstairs windows, even the ones you think kids couldn't access.
Check that any fly screens are secure and can't be pushed out of the window, consider installing criss-cross steel grilles.
Install child-proofing locks and systems like blocks that only allow windows to open a small way.
Ensure your blinds and window coverings have no long, dangling cords that could be a strangulation risk.
Remain vigilant when there are children and open windows around.
Did you take any steps to childproof your home for when the grandkids come to stay? Share your experiences here.