This sanctuary in Hawaii is a cat lover's paradise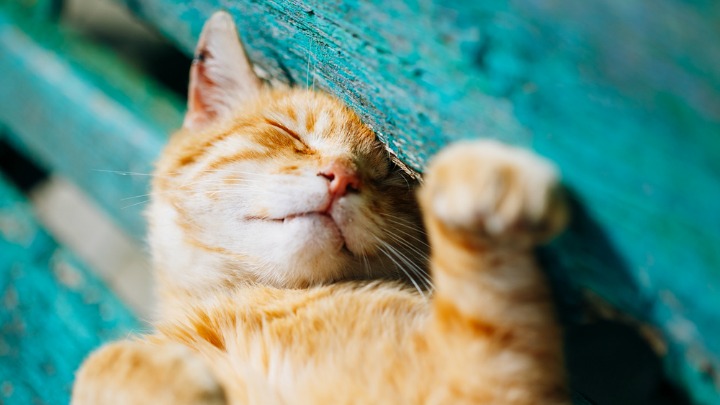 A trip to Hawaii is incomplete without a trip to the beach, a surf and a cocktail (or 20!), but now there's a new tourist attraction in town and it's got the cat lovers in a tizzy.
The place is called Lanai Cat Sanctuary and it's a 2-acre (0.8-hectare) paradise that more than 500 cats call home. Tourists and locals are encouraged to stop by and spend the afternoon lazing around with these furry little creatures.
Read more: Pet-friendly hotels in Australia that will welcome your furry friend
It's more than just a tourist attraction, the sanctuary was created in 2004 as a cat shelter and steralisation centre.
Ad. Article continues below.
Fast forward five years later and the centre has become a not-for-profit charity dedicated to caring for and rehousing unwanted and stray cats.
The four-legged fur balls are affectionately known as the Hawaiian Lions and they spend their days roaming around the two-acre grounds and lazing in the sun.
Ad. Article continues below.
It's unclear who enjoys the experience most, the cats or the visitors, but one thing is clear, each of them are benefitting from the sanctuary.
The cats who call the sanctuary home are up for adoption and are the perfect souvenir for serious animal lovers who want to give a cat a forever home.
Read more: The future of pets doesn't include dogs or cats
Ad. Article continues below.
Who wouldn't? According to recent research owning a cat can have a positive impact on your health and wellbeing. It's been found that people that don't have cats are 30-40 per cent more likely to die of a heart attack than people with cats.
Cats are also said to relieve stress in their owners and can even lower blood pressure.
But if you're not about to take one of these furry Hawaiian Lions home then you can just stay for the day, lie in the grass and play with the kitties for the afternoon.
What do you think about the cat sanctuary in Hawaii? Would you pay a visit?