This reasserts our faith that celebrities are not above the law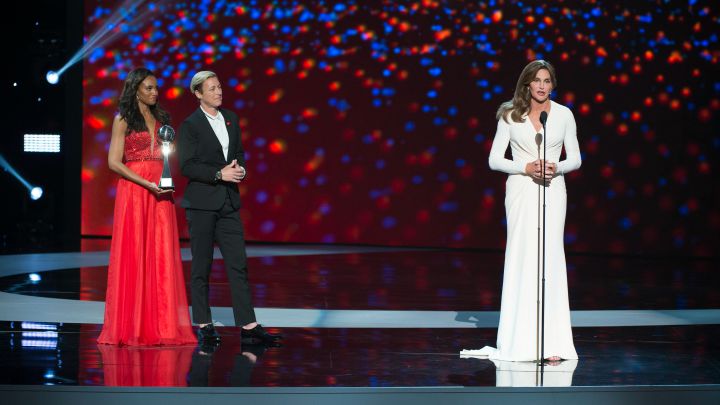 Police have completed their investigation into a car accident that claimed the life of a 69-year-old woman earlier this year, and the celebrity behind the wheel of the car at fault could be charged for manslaughter.
Seven people were injured and a driver was killed when Caitlyn Jenner, who at the time was still officially Bruce Jenner, rear ended a car on a highway in Malibu, allegedly causing the car to veer into oncoming traffic.
Kim Howe was the driver of the car that Jenner hit with her black Cadillac. Another car was caught up in the accident, and the passengers were injured.
Today, the Los Angeles County Sheriff's department has finalised an investigation into the incident and has said that Jenner could face the charge of misdemeanour manslaughter, which – if convicted – could see the former Olympian and reality TV star face one year in a county jail.
CNN reports that the Sheriff's investigators plan to recommend prosecutors file a vehicular manslaughter charge.
"Jenner's case is going to go to the district attorney next week to see if it is worthy of a misdemeanour violation for involuntary manslaughter," Detective Richard Curry said in a statement.
The Guardian reports Los Angeles County sheriff's department spokeswoman Nicole Nishida saying investigators found Jenner was driving "unsafe for the prevailing road conditions".
Caitlyn Jenner controversially won this year's Arthur Ashe Courage Award at the Epsy, but true bravery should constitute admitting you were wrong, shouldn't it?
Jessica Steindorff, the driver of the second car involved in the accident told NY Daily News, "I find it difficult to understand how the culture we live in can honour a person who is responsible for taking a life and injuring several others with both an award and a reality show."
Ad. Article continues below.
"I would hope that someone who seems to greatly value the importance of human existence would be more sensitive to the fact that she ended another person's life."
The district attorney will determine which charges Jenner ultimately faces.
Are you pleased to hear that this celebrity will be held accountable for her actions?