This popular store could be coming to a failed Masters warehouse near you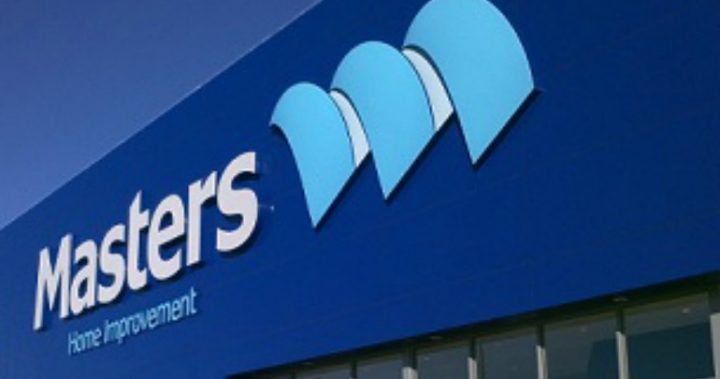 Failed Masters Home Improvement sites are once again being looked at by big box stores as hot property.
Discount bulk supermarket Costco is the newest contender with its eye on the abandoned ghost stores, which closed down earlier this year due to Woolworths' failed multibillion-dollar experiment.
New reports show Costco is turning a solid profit in Australia, and expanding would be a smart move, according to retail analyst and managing director of Marketing Focus, Barry Urquhart.
"There's no question about it, Costco has been warmly accepted in Australia," he told news.com.au.
There are currently about eight Costco supermarket stores across Australia, with three more expected to open this year.
Ad. Article continues below.
But could the American discount retailer start to take over?
Masters couldn't compete in the big box market but Costco could be what Australians are looking for.
Mr Urquhart said Australia is an attractive market place and Costco should want to grow it.
He said Costco needed to re-evaluate its locations in Australia however, and said consumers were very different from those in America.
"Costcos in America are primarily sited on major arterial roads and high-volume freeways," he said.
Ad. Article continues below.
"Americans are happy to drive to shop and what they would be looking for is easy access on main arterial roads.
"People will drive to Costco because it's not a store you go to every week, it might be that you visit it to bulk buy once a month."
Mr Urquhart said the Australian government has given a good indication of what would be a successful template for Costco, which is different to America's.
"Australians don't travel as far to do their shopping, therefore the word and concept 'local' is very important," he said.
"The Prime Minister has said we need more 30-minute cities and 30-minute suburbs. You're not going to travel more than 30 minutes to go to work or to go shopping.
Ad. Article continues below.
"What Costco is going to need to do is recognise they will need to probably have five or six outlets in most of the mainland capital cities."
Purchasing the abandoned Masters stores would be a logical plan, according to Mr Urquhart, as they were built for shopping in bulk.
He also believes purchasing the former hardware sites would not be a risky move for the discount supermarket.
Do you think more Costco stores will be good in Australia? Will you shop there?