This petition about Malcolm Turnbull's salary is gaining momentum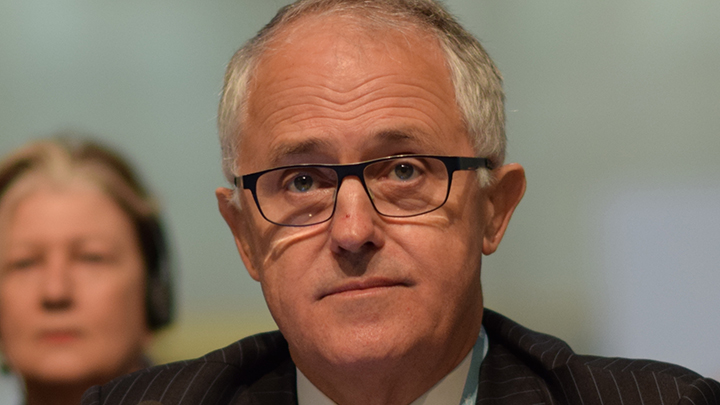 They say the youth are the future and that's certainly the case for a young Brisbane high school student who has appealed to our new PM via a petition.
He isn't looking for anything radical, or asking too much, 15-year-old Corbin Duncan has clearly shown his sentiments are echoed by many.
He wants Malcolm Turnbull to make his annual salary $1 or donate the full amount (somewhere in the ballpark of $500,000 if Abbott's salary is anything to go off) to charity.
So far the campaign has gathered 3,500 supporters which is 2,000 more than it had this morning!
It goes without saying how wealthy Mr Turnbull is – his amassed income from various businesses and his extensive portfolio have shown that he does exactly need a Prime Minister's wage.
Ad. Article continues below.
Corbin was very polite in his campaign letter and enthused that the new PM deserved his role however the money may be worth more to others.
"I certainly think that he'd be willing to take it on board, he has presented himself as a very forward thinking man, and I think that he would be willing to accept this proposal," he told the ABC.
"We need to remember that this is certainly his money and he can choose to do what he wishes with this money, but we are presenting an idea that we think he would accept".
The letter reads:
First and foremost, congratulations Prime Minister Turnbull on ascending to Australia's highest office! It takes a remarkable person to dedicate themselves to public life and anyone who takes on a role of this magnitude, deserves the utmost respect.

It is my understanding that you have significant personal wealth, no doubt acquired through hard work, dedication and personal sacrifices. Make no mistake, you deserve and are entitled to the Prime Ministerial compensation package, however I am sure you have not taken on the role of PM for the associated salary. I respectfully request you to consider taking a $1 salary, or donate your current compensation to a charity of your choosing.

Many high profile men and women have made the decision to reduce their salary to $1, including a visionary like yourself, Elon Musk of Tesla. Other notables include JFK, Steve Jobs (Apple), Meg Whitman (Hewlett Packard), Michael Bloomberg (Former New York Mayor), and Mark Zuckerberg (Facebook), all of whom have made the selfless decision to reduce their respective salaries to $1 or donate them to charity.

By reducing your compensation to $1, you will not only set an incredible precedent and forge a trail blazing legacy for yourself, but you will be putting $500,000+ of tax payer dollars back into schools, roads and hospitals, or more pressing issues such as reducing the incidences of domestic violence or supporting the 12,000 new Australian residing Syrian refugees.

You have portrayed yourself to be a forward thinking leader and now is the time to show the Australian public what type of leader you are, by standing in solidarity with your fellow Australian tax payers and foregoing your Prime Ministerial salary.

As a 15 year old Australian, with a great interest in politics and current affairs, I implore you to consider my request. By taking a $1 salary, you will show your fellow Australians, you are truly a servant of our great country and its citizens.
Tell us, will you be signing? Where should Malcolm Turnbull's money go? His wallet or our country's?
The petition can be signed here.