New Centrelink glitch could leave you in serious debt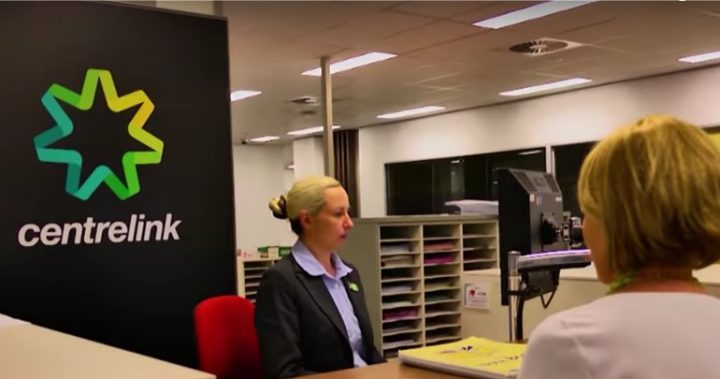 A few days before Christmas, a woman received a letter from Centrelink saying that she owed them money. The letter asked her to clarify her earnings or risk paying what she "owed". But that's not everything – her debt could include a "10 per cent recovery fee", and the only way she can get out of it is to proof that she had correctly reported her earnings in 2014.
"When I got this letter I was very worried," said the woman to The New Daily, who asked not to be named.
"The information they sent was incorrect and [they] basically got me to do their work to prove I didn't owe a cent."
This woman is not the only person who has received the nasty surprise. Welfare recipients say they have been receiving automated debt letters over the Christmas and New Year. The automated debt recovery is part of the federal government's welfare crackdown announced earlier this month and included in the mid-year budget update.
The government said the new initiative was allowing it to retrieve $4.5 million in excess Centrelink payments every day. But the system has come under fire since the announcement, with independent MP Andrew Wilkie calling for an investigation.
Ad. Article continues below.
Centrelink's new automated system to secure overpayments has come under fire amid growing concerns that people are being incorrectly accused of owing thousands of dollars.
@vanbadham @GuardianAus Check out report on RN this morning re Centrelink bills to people allegedly 'overpaid'.My daughter got one for $7000

— christine tiley (@ticley) December 29, 2016
@suthernx Centrelink stuffed up with me before. I reported my income to them, came off welfare, they sent me a letter demanding I repay 1/2

— Arkady (@Arkady2009) December 28, 2016
Ad. Article continues below.
Just got a letter from centrelink to kindly let me know I owe them $1181.50 & please pay by 20 Jan 2017. 😂😂😂
Nice of them no recovery fee🤢

— broke elite (@Nawiehekatl) December 28, 2016
Labor said the system should be paused:"Many former and current Centrelink customers are being sent threatening letters demanding payment of debts – which they do not in fact owe," Labor's acting spokeswoman for human services Louise Pratt said.
Before this new system was introduced, Centrelink staff would check records manually and then contact claimants via phone or letter.
Many Victorians have received a nasty surprise in the mail from Centrelink this Christmas. #7News pic.twitter.com/PstbPxJPMv

— 7 News Melbourne (@7NewsMelbourne) December 29, 2016
Ad. Article continues below.
Despite the complaints, a spokesman for the Department of Human Services said in a statement the department was "confident in the online compliance system". "Over 70 per cent of people who received an online compliance letter since September this year have completely resolved the matter," he said.
RMIT University academic Dr Kay Cook said the automated system placed an unfair onus on welfare recipients, of which many were already vulnerable.
"It's setting up a David versus Goliath situation where people need to take on the federal government to remedy the situation," Dr Cook told The New Daily.
"For people in the benefits system, who are the most vulnerable, the balance of power in that and the responsibility for correct payments is completely wrong.
Have you been in this situation before? Do you think a manual system could be a better solution?