This message of forgiveness will break your heart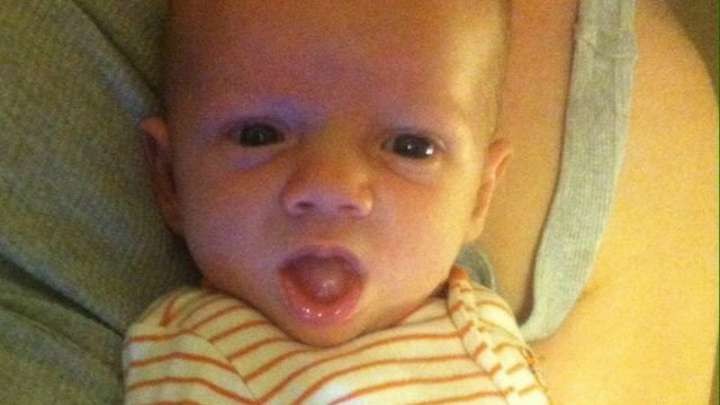 Earlier this week we brought you the devastating news about the baby boy who died in the back seat of his grandparents' car while they were in church.
Ad. Article continues below.
Now his mother and their daughter, Mandi Hendershot, has posted a message on Facebook describing the wonderful relationship between the Jaxon and his doting grandparents, and telling the world she chooses forgiveness.
Her message is absolutely heartbreaking, and so noble.
It is very widespread news at this point that my son died on Saturday, September 5th at 11 months and 8 days old. There have been many news reports, and various stories.
I was not there, and he was in the care of his grandparents, my parents. His death was a horrific, tragic event and has devastated many.
My son had the best two grandparents any baby ever had in his short time here. These are grandparents that were there through my long, 23 hour labour. These are the grandparents that took him some weekend nights and walked for hours when he had colic and was inconsolable. These are the grandparents that watched him roll over, sit up, crawl and pull himself up for the first time. These people held and loved him when he was sick, feverish or fussy. These are the people that could make him smile and laugh when no one else could. They were there for him every day of his life, and my son loved them unconditionally the same way they did.
What happened was terrible, there is no argument for that. But who of us hasn't made a mistake, such a horrible mistake that we thought nobody else could forgive it? Who hasn't had others judge them, and spit on them and spew hatred? Since every one of us has done terrible things and caused immense pain to others, who but God can condemn?
I am in more pain than any human has ever experienced, but I chose to let go of hatred and blame. I remember my sweet boy with love and grief, and I will always love him.
Can you imagine finding the strength to forgive at such a terrible time? Share your messages for Mandi below.