This issue is "an old bag of veggie scraps"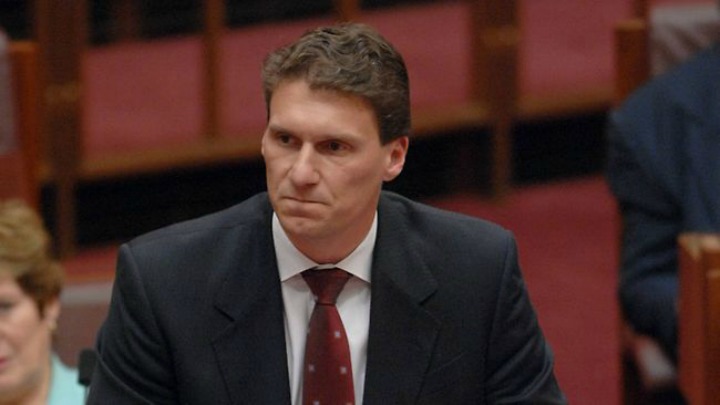 The majority of Coalition backbenchers in the Senate are set to support the latest push to water down the nation's race hate laws.
Liberal Senator Cory Bernardi is this week expected to move a private member's bill to remove the words "insult" and "offend" from the Racial Discrimination Act, meaning it would no longer be illegal to insult or offend a person on the basis of race.
Section 18C of the act makes it illegal to commit an act that is reasonably likely to "offend, insult, humiliate or intimidate" someone because of their race or ethnicity.
Conservative MPs — still reeling from their party's disappointing election result — say the issue is important to their base, arguing the laws, as they stand, impede free speech.
The ABC reports that at least 10 Coalition Senators — including Linda Reynolds, Chris Back, Eric Abetz, Ian MacDonald, John Williams and Barry O'Sullivan — have agreed to support the bill, as well as the bloc of One Nation senators and crossbenchers Derryn Hinch, Bob Day and David Leyonhjelm.
Ad. Article continues below.
Senator Bernardi would not confirm which of his colleagues had signed onto the bill but said he had invited all senators to sign the "very sensible, modest and widely supported" amendments to the laws.
"Ultimately when the notice of motion is tabled, those that are prepared to have the courage of their convictions and speak up for freedom of speech will be on the record," he said.
Nationals Senator O'Sullivan told the ABC the issue has been "hanging around like an old bag of veggie scraps" for the past 18 months and it was time to test its support in the Senate.
Former prime minister Tony Abbott abandoned plans to soften the Racial Discrimination Act in 2014 after widespread criticism, particularly from ethnic groups.
While the latest push is unlikely to succeed in the Senate, it is likely to create headaches for Prime Minister Malcolm Turnbull, who has made it clear that changing the laws is not a priority for his Government, and has not made it part of the 25 point battle plan he has in place this week.
What do you think about the proposed changes to this Act?