This is why your pension is now on the chopping block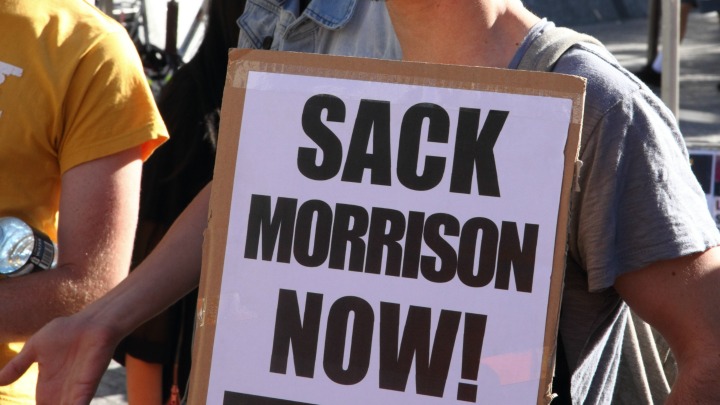 Remember the Budget which upset us? Well, the door to its crypt has been wrenched open and the nasty measures from two years ago have emerged as live legislation.
They are among 24 items in an omnibus Bill of spending cuts worth $6.1 billion — most backed by both the government and Labor.
Included in the 600-page document now being studied by the Opposition.They will cut a range of payments from the dole to pensions to student loan concessions,
Manager of Opposition business Tony Burke today said there was no guarantee all elements of the government Bill would be accepted.
"They are not all measures that Labor had included in its costings," he told ABC radio.
"The government has been entirely deceptive with this."
A measure Labor will dispute will be a plan to reduce funding to the Australian Renewable Energy Agency (ARENA) by $1.3 billion.
Ad. Article continues below.
Labor had supported this but now argues this was in expectation of funding increases in other areas of renewable energy development, reports News.com.au.
But perhaps the one thing that could spell bad news to pensioners is the move to end the carbon price compensation payments to new welfare recipients – this would amount to a cut in pensions and dole payments.
The argument is that there is no carbon price program to compensate for, but one counter is that pensions and the dole already are too low for people to live on.
"This measure will affect new pensioners, families, allowees, veterans, holders of the Commonwealth Seniors Health Card and recipients of Farm Household Allowance who enter the welfare system from September 20, 2016," the Morrison brief says.
"If a recipient is receiving the Energy Supplement now, they will continue to receive it as long as they continuously remain inside the welfare system."
Yesterday, Prime Minister Malcolm Turnbull called Budget repair a "fundamental moral challenge" and told Labor it should join the process by supporting of the omnibus Bill.
How does this make you feel?