This is why we must never go soft on gun laws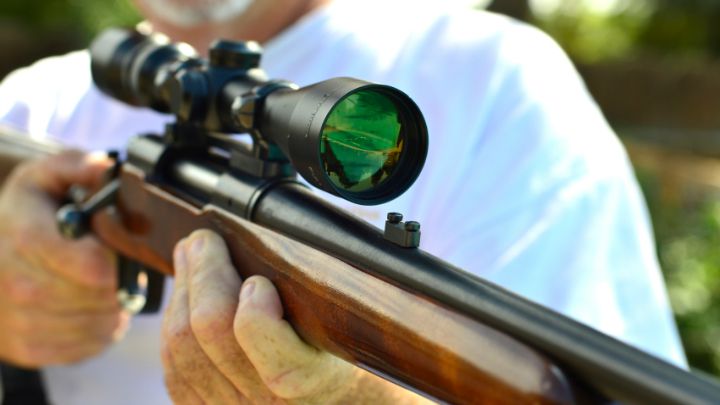 A man whose wife and small children were killed in the Port Arthur massacre has told politicians and the Australian public why we must never relax our gun laws.
Appearing on The Verdict last night, Walter Mikac described the loss he continues to feel, having lost his wife, Nanette, and daughters Allanah, 6, and Madeline, 3, to gunman Martin Bryant in 1996.
He read a letter Alannah had written to him just before she died, it says "I love my Dad – my dad owns the chemist and he loves it when I come to the shop with some paintings. And Dad loves my Mum. I love you Mum and Dad, and I know you love me."
Almost 20 years later, the Port Arthur massacre is still fresh in Walter Mikac's mind… #TheVerdict https://t.co/wpQMYguFpj

— #TheVerdict (@TheVerdict9) October 22, 2015
Ad. Article continues below.
Mr Mikac has been campaigning for better gun control ever since his family's murder, and he feels regulations are becoming more relaxed.
"We've probably become a bit complacent, because things have been going quite well here," he said. "We've had no mass shootings since Port Arthur… our rate of murder by firearms has decreased by over 50 percent, and it's one of those things, when it's not affecting people they become a bit complacent."
Last night he implored Bob Katter to ban a new Adler rapid-fire rifle, which Mr Katter's son wants to import.
"My challenge is to Bob Katter and his son-in-law (Robert Nioa), who is the biggest importer of firearms in Australia, if they lost some of the members of their family because of a gun massacre, would they be wanting to import those guns into Australia," Mr Mikac said.
"Do we want to bring in weapons that fire five shots in five seconds, or do we actually want to work the other way?
Ad. Article continues below.
"If the opportunity comes to make that stand, make that stand."
Mr Katter's response was that if he had he his way, "Port Arthur never would have occurred".
He argued that gun laws had not been properly enforced, allowing disturbed people like Martin Bryant to use them.
He said he felt "rage and fury" as he saw news of the Port Arthur massacre.
"Now, my rage and fury became even worse as it became obvious that at 13, arguably 20 separate points this man was available to the police as a raving nutcase and extremely dangerous," he said.
Ad. Article continues below.
"Was there any effort to take firearms off him? No. No. Were the laws were there saying that he shouldn't have that weapon? Of course the laws were there, but they weren't enforced."
In August, we reported that the government was considering lifting a ban on the controversial lever-action gun.
Mr Mikac says he isn't "anti-gun".
"People are entitled to have a weapon if they want… that comply with the law, however we're not at war. We're not in a country where you need semi-automatic firearms… I think we want to be individual in that we can live as a peaceful nation, not as a nation where everyone's in fear of someone else having a firearm."
Tell us, do you think Australia has become complacent about gun control? Should it be up to the survivors of gun crimes to remind us of the dangers?