'This is why so many Australians hate so many politicians'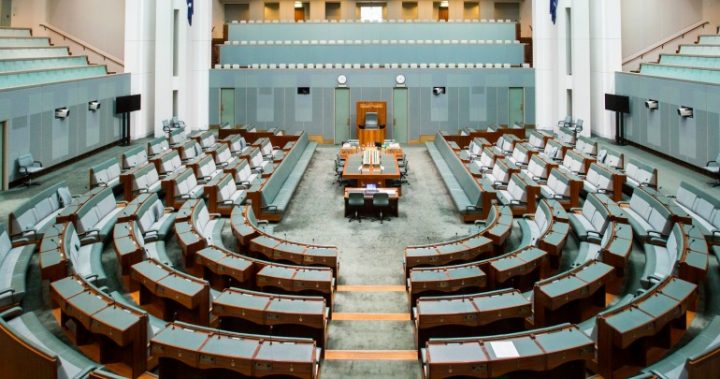 It seems everyday we read or hear in the news about another politician claiming expenses or entitlements.
From Bronwyn Bishop's 'Choppergate' scandal to Sussan Ley's Gold Coast apartment scandal, it's made us all angry at some point in recent years.
And now, there are widespread calls from within the parliament itself to make changes to the expenses claimed by our politicians.
Senator Nick Xenophon has spoken out against the expenses that have everyone so angry.
He's slammed many of his colleagues, including Peter Dutton, George Brandis, Mitch Fifield and Simon Birmingham who claimed expenses for attending a New Year's Eve party in 2015 hosted by Prime Minister Malcolm Turnbull.
Ad. Article continues below.
"This is why so many Australians hate so many politicians," he said on ABC radio.
"They don't seem to be subject to what is commonly known as the pub test.
"This miserably fails the pub test, in fact, you'd be laughed out of the pub with this sort of claim.
"It may well be within the rules but the rules need to change."
Read more: Bronwyn Bishop has something to say about Sussan Ley
Ad. Article continues below.
Since news of Sussan Ley's travel expenses broke, the age-old argument against politician's expenses and entitlements has been broken open again – and it could be the very thing that leads to the changes many are asking for.
Xenophon has vowed to introduce a bill and overhaul the politician's entitlements system.
"Having an independent watchdog, giving the public the right to make a formal complaint, having virtually real time disclosure and making sure that politicians pay penalties if they make a wrongful claim, I think are all pretty straightforward, common sense reforms," he said.
And he's not the only one.
Ad. Article continues below.
Green's leader Senator Richard Di Natale has also come out against the politician's expenses and entitlements, backing Xenophon's calls for change.
He believes there will be more scandals like Ley's unearthed unless there is change.
"What we've seen with a number of these scandals over many, many years is the need to have a major overhaul of the system," he told ABC radio.
"The most, I think, effective way of restoring a bit of faith back into the political process is to establish a national anti-corruption watchdog.
Ad. Article continues below.
"We can spend the next few days talking about Sussan Ley or we can talk about the fact that this is an ongoing, systemic problem that requires long-term change."
Read more: Health Minister Sussan Ley in property controversy
So, will there actually be any change?
Or are our politicians going to keep talking about the changes, like they have done before?
We'll have to wait and see if 2017 will lead to the changes many have called for.
What do you think? Do you agree with what Nick Xenophon said?