This is the reason terrorists will never win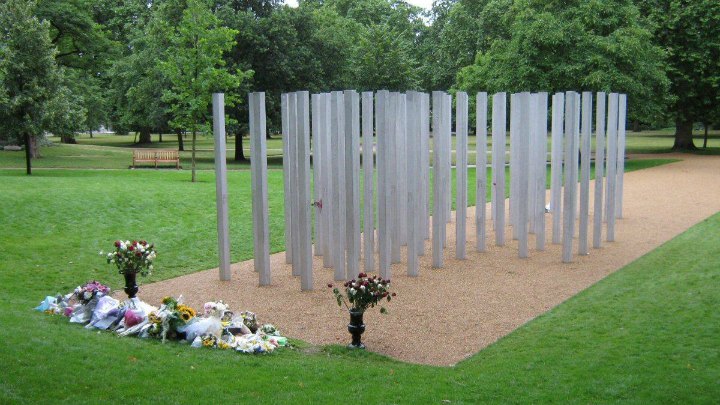 7/7. 9/11. 1/10. These are dates branded onto the memories of the British, American and Australian people as well as others the world over. They are dates where the free world was rocked to its core. They are dates where thousands of people lost their lives to the most barbaric and senseless crimes.
But they are dates from which human resolve, binding spirit and unconditional love, brought strangers together in the face of unbelievable tragedy and adversity.
The dates, marking the terror events in London, New York and Bali, will always be filled with raw and mixed emotions.
Yesterday saw the 10th anniversary of the London bombings and with a show of typical dignified British resolve, they marked the day with a service of remembrance, observed across the UK.
Ad. Article continues below.
Clearly, the memories are still raw, the emotions are still high, but the stories of survival, comradeship and a sense of defiance against cowing to terrorism, are the real stories in these events.
Stories like Australian Doctor Gill Hicks, who lost both legs in the London bombings, are both heart warming and inspirational. Yes, she still holds great anger at what has happened to her, particularly now that she is denied the opportunity of the simple pleasure of running around with her two-and-a-half-year-old daughter.
But she has also moved on and gone on to establish MAD For Peace, an organisation that helps to turn people who have become radicalised. She speaks and carries herself with such grace, does so much good work, and believes so strongly in the 'brilliance of humanity' that it is hard not to think that sometimes more good comes from these events than bad.
@miriamsvision last bit- @Alythsyn Alyth to Tavis. square 65 miles in-cycling behind Gill Hicks using a hand cycle pic.twitter.com/Q7pgFTyIkM

— Mark Goldsmith (@RabbiMarkG) July 5, 2015
Ad. Article continues below.
We'd all prefer for the events of 7/7, 9/11 and 1/10 to never have happened. But they did. We would all prefer for terrorism never to have reared its ugly head. But it has, and continues to do so.
As we remember the London underground bombing today, we remember the victims of these senseless acts.
We also recall the enduring human spirit that shows terrorist we will not be intimidated. They cannot win.
Share your thoughts on the 10th anniversary of the London bombing below.