This is the generation we're stealing from today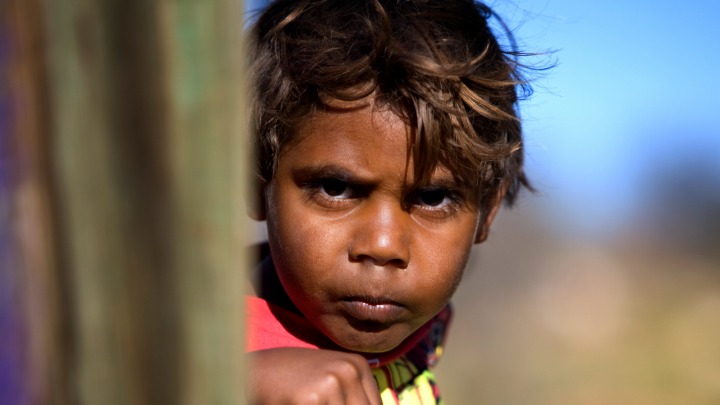 In 2000, I marched across the Sydney Harbour Bridge alongside 250,000 others who thought it was time to apologise to Indigenous Australians. 15 years later, it seems we simply can't say sorry enough.
Today's Aboriginal children are still falling through the cracks. Many are still missing out on a proper education, they suffer from the damage done to their parents and grandparents in institutions. And they are still expected to die 17 years earlier other Australian children.
During his historical speech in 2008 Kevin Rudd said, "We apologise for the laws and policies of successive parliaments and governments that have inflicted profound grief, suffering and loss on these our fellow Australians".
The Prime Minister went on to list a range of promises for a brighter future, including "A future where we harness the determination of all Australians, indigenous and non-indigenous, to close the gap that lies between us in life expectancy, educational achievement and economic opportunity".
Sadly, the 2015 Close the Gap report released this year painted a grim picture of our progress. Of the seven targets identified in improving Indigenous people's health, education and employment, only two are on track.
Ad. Article continues below.
Improvements in life expectancy, early childhood education, literacy, numeracy and youth employment have either not been made or are falling behind. In addition to this, Aboriginal people still experience more domestic violence, spend disproportionately  more time in prison and suffer higher rates of communicable disease.
Prime Minister Tony Abbott described the report as "profoundly disappointing".
Oxfam Australia says babies born to Aboriginal mothers die at more than twice the rate of other Australian babies, and Aboriginal and Torres Strait Islander people experience higher rates of preventable illness such as heart disease, kidney disease and diabetes.
National Sorry Day acknowledges the tabling of the Bringing Them Home report, which brought to light the plight of the Stolen Generations – children who were forcibly removed from their families up until the 1970s. It also serves to remind Australians and policy makers of the impacts extreme measures have had on Indigenous Australians.
Last year's Budget cut more than $500 million funding to Indigenous affairs, with some groups clawing back small amounts this year. Then there is the closure of communities in Western Australia. Meanwhile, the Recognise movement continues to fight for Indigenous and Torres Strait Islanders to be recognised in the Australian constitution and to acknowledge the pre-European history of the country. As Harold Ludwick, a Bulgun Warra man from Cape York, puts it: "If the Constitution was the birth certificate of Australia, we're missing half the family".
So it seems we still have a lot to be sorry for, not least of all the fact we don't seem to know how to move forward.
What does National Sorry Day mean to you?