This incredibly scathing obituary is not to be missed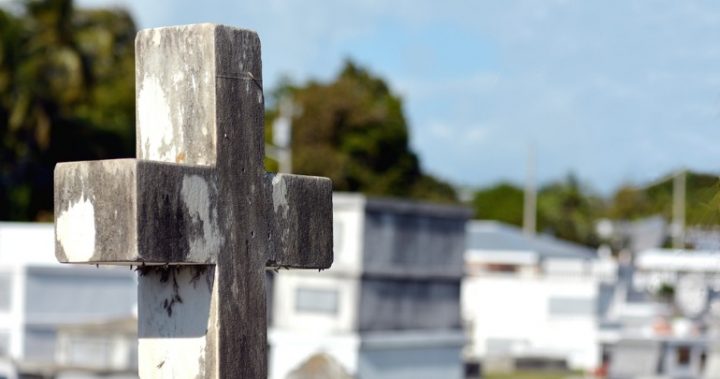 No matter how bad you've been, your obituary is unlikely to be as scathing as the one published by a Texas family on Friday.
The obituary for Leslie Ray Charping, which has since been removed from the site of Carnes Funeral Home, caught the eye of reporters and has since been published worldwide.
Charping's obituary, which was written by his daughter, makes no bones about it; he was an abusive husband and father, a bad friend, a rotten fisherman and tormenter of pets.
It also calls him a "horses ass" who only enlisted in the Navy as part of a plea deal to escape sentencing on criminal charges.
"At a young age, Leslie quickly became a model example of bad parenting combined with mental illness and a complete commitment to drinking, drugs, womanising and being generally offensive," the obituary says.
Ad. Article continues below.
"Leslie was surprisingly intelligent, however he lacked ambition and motivation to do anything more than being reckless, wasteful, squandering the family savings and fantasising about get rich quick schemes," it goes on. 
The memorial adds that he leaves behind "two relieved children" and "countless other victims including an ex-wife, relatives, friends, neighbours, doctors, nurses and random strangers."
"Leslie's life served no other obvious purpose, he did not contribute to society or serve his community and he possessed no redeeming qualities besides quick whited sarcasm which was amusing during his sober days."
The obituary ends by saying that  Carping's passing, on January 30 from cancer at the age of 75, "proves that evil does, in fact, die."
Charping's daughter, who declined to be named, told Channel ABC13 in Galveston, Texas, that she felt it would have been offensive to portray him other than as he was.
Ad. Article continues below.
"Although I appreciate everyone's concern, it would have been much more appreciated at any time during my childhood," she tells ABC13. "For those being cruel, please remember that you now resemble my father and I would be more than happy to pen your obituary as well."
Possibly unsurprisingly, the family did not hold a funeral service, nor was there a prayer for eternal peace. Instead, his ashes will be kept in the barn until the family runs out of wood shavings to sprinkle on the floor of the stall of its pet donkey Ray.
What would you like your obituary to say? Have you ever read one as searing as this one? Would you do the same to a horrible relative?