This heartwarming end for an elderly couple will make you think of your parents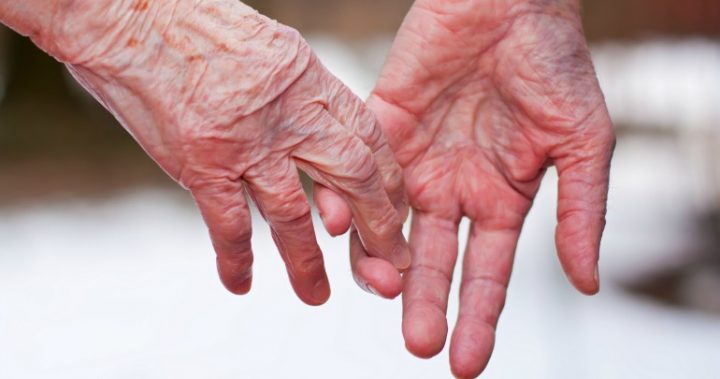 Losing your elderly parents is something that is unfortunately inevitable.
For some of us it has already happened, for others it's something they'd rather not think about.
When they do pass on, you wish it would be peaceful and pain free.
One heartwarming story of death and love has emerged from the US in the past few days, and it'll definitely make you think of your elderly parents.
People Magazine reported the story of a couple who were married for 70 years, and died within hours of each other on January 27.
Ad. Article continues below.
92-year-old retired librarian Ruth Bauer died at 8am on January 27, and then her husband, 97-year-old World War II veteran William Bauer, died 10 hours later.
They were buried together in a single grave at a cemetery for veterans.
New York couple married 70 years dies hours apart, buried in single grave: 'They are together again forever' https://t.co/SprStp4yp3 pic.twitter.com/ZO03I1sIO2

— People Magazine (@people) January 31, 2017
It's an end that's both heartwarming and heartbreaking, and as sad as it is, you almost can't help but feel happy for the fact they're at peace together.
Ad. Article continues below.
It's something many of us would want for our elderly parents.
The couple's daughter Marie told People that she believed her Dad was holding "because he didn't want to leave her (his wife) behind".
"My father was very, very protective —just very devoted to her," she said.
"I think he was holding on because he just didn't want her to be alone."
Marie told People that although losing her parents so close together was tough, she was at comfort knowing they were together.
Ad. Article continues below.
"When my husband died it really cut short our dream of living a really long life and dying together," she said.
"And so seeing this for my folks is such a gift. They promised 'till death do us part and death parted them for about 10 hours — and they were together again forever."
What a beautiful story!
Is this something you've experienced before?