This heartwarming ad created for Adidas is going viral - and they ignored it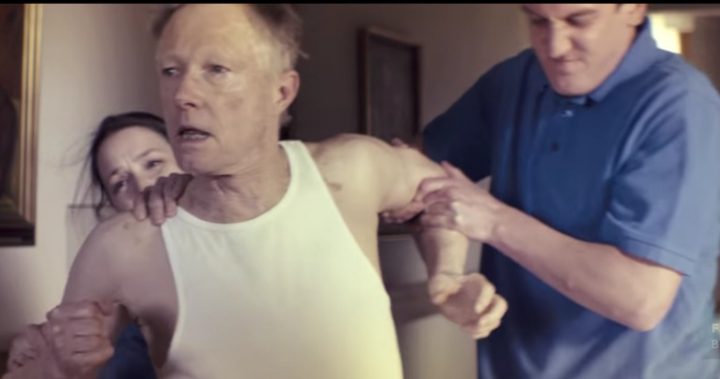 Who doesn't love a good, heartwarming or inspiring ad?
There's an ad going viral at the moment that has social media abuzz with talk – and the funny thing is, the company it was made for ignored it.
Student filmmaker Eugen Merher has created a 1 minute, 40 second ad for Adidas but after sending it to them he never got a reply.
You might be wondering what's making this ad go viral then?
Well, unlike most ads, this one has an absolutely inspiring, heartwarming and beautiful story.
Ad. Article continues below.
It follows an elderly German marathon runner living in a nursing home.
As the ad goes on, the man makes numerous attempts at escaping by running down the corridor towards the door and every time he is stopped.
It has flashbacks to his glory days, and while we won't tell you how it ends, let's just say it'll make you have a mix of emotions.
Merher told AdFreak the advertisement was inspired by a distant relative of his who died last week.
Ad. Article continues below.
"He was an old man with a very young spirit who used to walk two kilometers every day and bring his wife flowers, was very up on the news and loved to watch basketball," he said.
"I combined him with the idea that running or playing sports makes you feel free, because that's what I've always thought.
"There's also a German feature film called Sein letztes Rennen (His Last Race) about an old marathon runner who lives in a retirement castle and wants to run a race in there, but I didn't know about this film until mid-production and I chose not to watch it so I wouldn't subconsciously copy it."
You might be wondering what happened with Adidas?
Well, Merher said he contacted the company initially and they told him they didn't need the ad.
Ad. Article continues below.
"The company did get back to me after we emailed them," he said.
"They said that they didn't support the work because they get lots of these kinds of requests, they already have their agencies, and they don't really need it. I'm not sure if they even watched it, but we sent an email before production and afterward."
We bet they're kicking themselves now!
How great is this ad?! Did you feel emotional watching it?