This disgusting practice ends up costing us all: don't fall into their trap!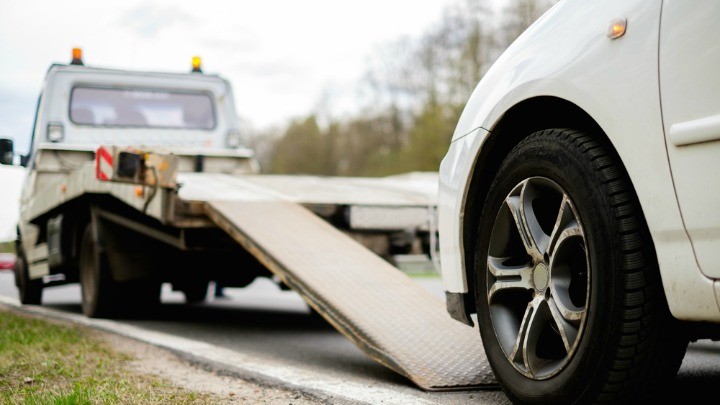 Has this ever happened to you? Even if it hasn't, you really need to be aware of what's going on – because it is pushing the cost of our insurance up, not to mention causing enormous stress for the victims.
Insurance company Suncorp has raised the alarm on a practice known as car-napping, where people's vehicles are held at ransom until the owner pays exorbitant towing and smash repair bills.
Suncorp says instances of this terrible practice have increased by 69 per cent in Victoria and 60 per cent in New South Wales.
Here's how it happens: you've had an accident and your car needs to be towed. Understandably, you're upset about the incident and grateful to the tow-truck operator. You sign the piece of paper the towie gives you, not realising your are signing away your rights.
It's at this point, the insurer claims, drivers are being duped. They are presented with complicated legal documents they can't understand and are then charged fees that reach into the thousands, with their car held by the smash repairs company until they pay up.
Ad. Article continues below.
Consumer Action Law Centre chief executive Gerard Brody described car-napping as "when a network of tow truck companies and smash repairers charge exorbitant fees for repair work then hold the car for ransom until the driver pays".
"It's been called car-napping colloquially because people are paying very large sums of money to these smash repairers to get their car back," Mr Brody said, adding that the network also included lawyers who would manage your insurance claim – a service most people don't realise they have signed up for.
Alisha Clarke, who was given a bill of $8000 for a dent in her car door following an accident, told the ABC, "He told me they had a special team of people who deal with this all the time … and they would fight on my behalf to try and recover my repairs through insurance," she said.
Suncorp claims the practice costs the industry tens of millions of dollars and pushes up the cost of insurance policies by $30 to $40 a year.
Ad. Article continues below.
Ad. Article continues below.
The Consumer Action Law Centre and Suncorp have called for greater consumer protection and regulation of the tow truck industry and the relationships with smash repairers and law firms.
Has this ever happened to you? Share your stories so others can learn from them!