This could be the most adorable expression of love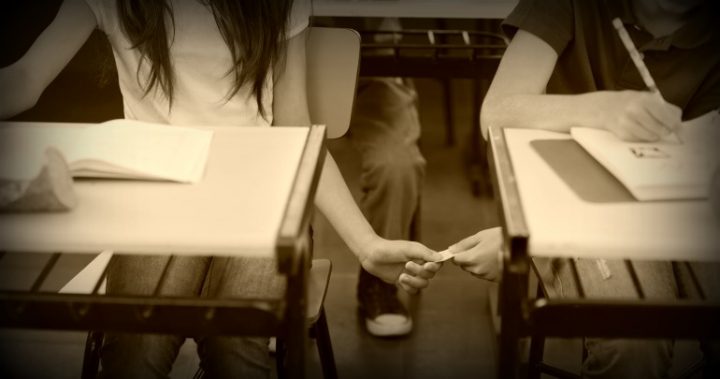 Put your hand up if you remember your first love. There might have been giggles, subtle glances, blushing, sweating… Was there a love note?
A young boy in the fifth grade has been so desperate to woo the girl of his dreams he sent her the most adorable love note and compared her to the highest of the high… Pokemon.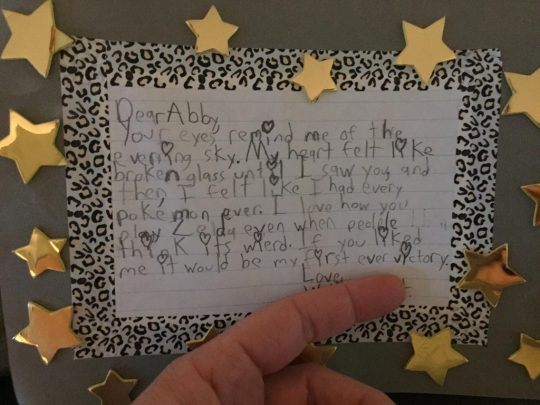 In case you can't read the little Romeo's handwriting, his note says:
Ad. Article continues below.
"Dear Abby,
Your eyes remind me of the evening sky. My heart felt like broken glass until I saw you, and then I felt like I had every Pokemon ever. I love how you play Zelda even when people think its [sic] wierd [sic]. If you liked me it would be my first ever victory."
What we are loving the most about this note is how the writer has turned every dot in the 'i' into a love heart. Well, that and the fact the words of love have been so beautifully expressed it puts most of us to shame.
Of course, the cuteness went into overload with commenters keen to know if the note worked.
"Did Abby accept?" asked Hawxflight.
Do you remember your first love? Did you ever receive a love note from a crush, or write one to a crush? What did it say?