This controversial film would have been 'impossible' 50 years ago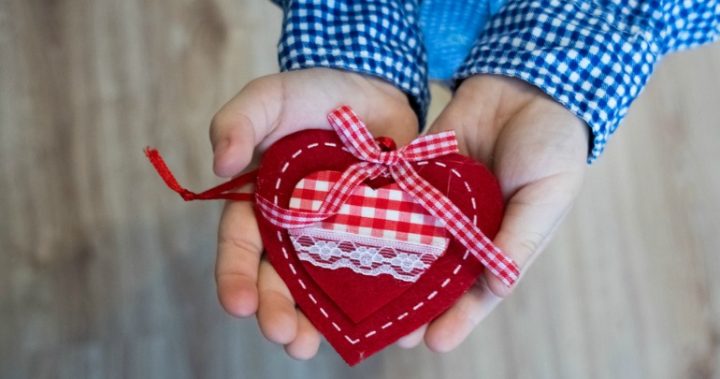 People around the world are praising animated short film In a Heartbeat for its depiction of a budding relationship between two schoolboys. Since being released just over a week ago on Monday, July 31, the YouTube video has been viewed more than 21 million times. 
The video shows a young redheaded boy watching a brunette boy walk to school. The redhead's heart literally leaps out of his chest and tries to show the brunette how it feels despite the redhead's reluctance to do so in public.
When the situation is acknowledged by their peers, the redhead feels humiliated and leaves with a broken heart. The brunette finds him outside and helps piece the heart back together. 
There are no words in this short film, but the story is clear and evocative, conveying emotions that people of all ages will be all too familiar with.
Beth David, 22, and Esteban Bravo, 24, created the film at Ringling College of Art and Design after creating a crowd-funding campaign late last year. They needed $3,000 to fund the project; by the end of the month, Kickstarter users had pledged more than $14,000.
Ad. Article continues below.
Reactions have been overwhelmingly positive, but many of the top comments on YouTube have a homophobic note to them. 
"Were is the part where they get aids from anal sex?" [sic] one user writes.
"This is why we need a modern day hitler," [sic] says another person.
One comment accuses the creators of trying to "brainwash kids in our generation to be gay". 
"Anything that isn't male or female isn't considered even a person to me. That's just my opinion. Honestly I can't believe just how much male boys might get influenced by this. I'm disappointed."
Ad. Article continues below.
FBE, a popular YouTube channel posted a video titled Elders React to In a Heartbeat. 
"Elders can give us all a [sic] interesting perspective on this type of short since it would not even be possible earlier in their lifetime, and that is a compelling reaction and conversation to watch," the channel comments on the video. 
Many of those watching commented on how powerful the short film was, and that it should be nominated for an Academy Award. 
"Do you think a short film with this subject matter would have been something possible to not only be made but be so popular and be praised back when you were growing up or earlier in life?" an interviewer asks in the video. 
"No," a woman says. "I'm sure there were little boys who felt like that, but it was just completely unacceptable."
Ad. Article continues below.
Others in the video were moved to tears.
"Thank you, thank you, thank you, for making such a sweet, loving, compassionate, realistic view of what's really going on in the world," another woman says. 
You can watch the animated short film below:
What do you think of In a Heartbeat?