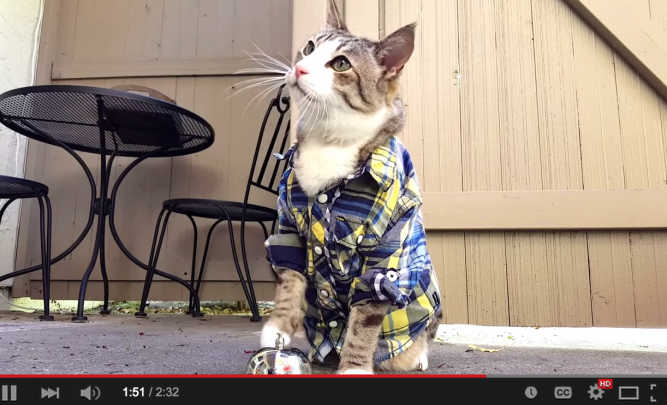 Pecan the cat has a penchant for service and boy is he cheeky.  He knows exactly how to get what he wants, ringing the bell for his treats, signalling to his owners that it's time to come and serve him.
Ad. Article continues below.
But be sure to watch to the end at what he does when the treats stop coming… A smile for hump day!