They're spending how much to upgrade Buckingham Palace?!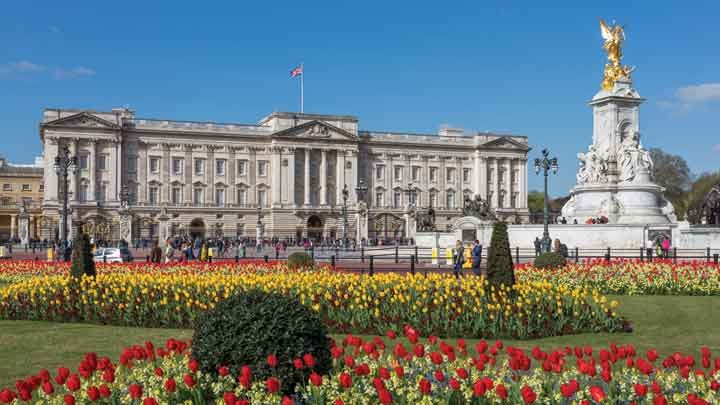 There's no denying it, Buckingham Palace is showing its age and with dodgy plumbing and decaying electrical wiring some serious renovation work is required.
Yet a project the size and scale of this one is hardly going to be cheap, but at a staggering £370 million (that's a whopping A$621 million) thousands have signed a petition calling for the royal family to pay for its own upgrade.
The refurbishment is to be carried out over 10 years, staring in 2017.
While the renovations are necessary — replacing leaky pipes and fire-risk cables, installing solar panels on the roof of the palace, and creating more space for public visits — the hefty bill is said to come from a 66 per cent increase in the Sovereign Grant, which is the funding for the monarchy's official duties.
You could probably understand why the United Kingdom's taxpayers are a little frustrated by the plans, and a petition suggesting The Crown and its estates should pay for the renovations has already received more than 70,000 signatures. It needs at least 75,000 to get a leg up.
Ad. Article continues below.
As one petitioner wrote: "If any normal citizen owned several properties and needed to repair one of them they would be expected to either borrow against the value of their assets or sell one of the properties to fund the repairs. Not be bailed out by public funds. Why should the royals be any different?"
It's an interesting question and you might like to ponder an answer while noting that the Queen and Prince Philip — who spend roughly one-third of their time at the palace — would remain in residence during the renovations but would be required to temporarily change rooms, yet some of the 37 staff who reside in the palace as part of their permanent stature would be required to move out.
There are 775 rooms, 760 windows and 30,000 square-metres of floorboards that would need to be taken up.
It's the first major overhaul Buckingham Palace has had since the war when it was severely damaged by German bombs and had to be repaired.
What do you think of the cost of the renovations to Buckingham Palace? Would you support this project being funded by the taxpayer? Share your thoughts with us.