These 14 foods found to contain dangerous ingredients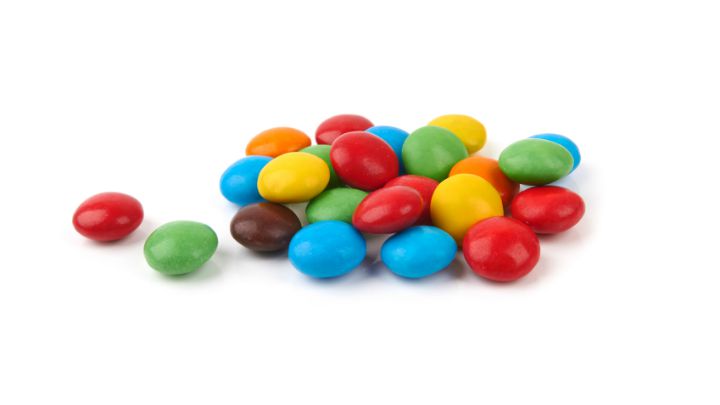 You have to wonder about our food safety standards sometimes… Some of our most popular foods have been proven contain certain ingredients that can interfere with our DNA and destroy our immune systems, but authorities say there's no need to test for them because the food companies have never applied for a approval of the "novel ingredient".
Shouldn't it be up to the authorities to watch out for these ingredients?
Instead, it was up to not-for-profit group Friends of the Earth to take a selection of common products off our supermarket shelves and have them tested for nanoparticles.
The products that came back positive were Mars' M&Ms, Woolworths white sauce and Roast Meat Gravy, Praise salad dressing, Mentos Pure Fresh Gum, Eclipse chewy mints, Old El Paso taco mix, Nestle CoffeMate Creamer, and Moccona Cappuccino. Also Allen's Kool Mints, Sour Straps, Skittles, Chicken salt, Caesar Dressing, Duncan Hines Frosting.
The tests were conducted by a world-class nanotechnology research facility at Arizona State University, according to a report by Fairfax.
Ad. Article continues below.
Food Standards Australia and New Zealand has ascertained for many years that there is "little evidence of nanotechnology use in food, however the 14 products that were shown to contain nanoparticles of titanium dioxide, which whitens food, and silica, an anti-caking agent, suggest otherwise.
Nanoparticles are broken down into less than 100 nanometres across (to give you an idea, the human hair is 100,000 nanometres wide). They are used to extend shelf life and improve the texture of food.
Under current Australian regulations, manufactured nanoparticles do not have to be labelled.
However, Professor Thomas Faunce, from the Australian National University's College of Law and College of Medicine, says, "These aren't naturally occurring nanoparticles. Cellular studies show that titanium dioxide and silica nanoparticles can damage DNA, and it appears they adversely impact the immune systems of rats in experiments," he said.
"The jury is still out. There's absolutely no doubt that we don't have absolutely conclusive evidence that they're safe."
Ad. Article continues below.
Friends of the Earth emerging tech campaigner, Jeremy Tager says, "​Everybody would want to think food is tested and assured to be safe before it hits supermarket shelves. FSANZ is conducting a living experiment with people. It has inexcusably failed in its role as a regulator."
Despite the 14 foods testing positive for nanoparticles, FSANZ insists it has not identified health impacts linked with the consumption of the two types of nanoparticles.
"If FSANZ became aware of a potentially unsafe food or ingredient, we would conduct a risk assessment and recommend appropriate control measures," a spokesperson said. "It considers the current risk assessment framework is generally sufficient to assess the safety of new or novel nanoscale materials."
Are you surprised to learn there are potentially unsafe ingredients in foods on the supermarket shelf? Would you prefer for these to be labelled?