Thermomix responds to "Shonkys" award and outrages everyone again...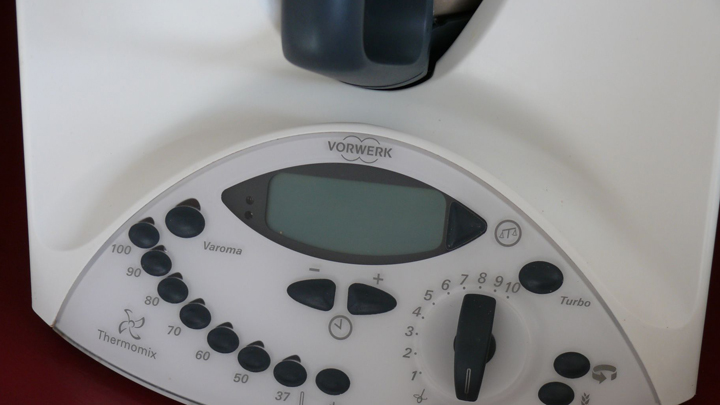 Thermomix was awarded a "Shonky" award at the beginning of the week for its "shonky" sales and marketing antics that saw them launch a new product line in secret without telling current buyers… Something that could have saved them a lot of money and given them a better product. The worst part was that Thermomix sales teams allegedly told customers that their wouldn't be a new product release too.
The device and these marketing tactics have been the centre of controversy as more and more people have chosen to boycott the $2,500+ product, but yesterday they responded to the award and to outraged people all over the world with something rather brash…
This is what they posted on Facebook…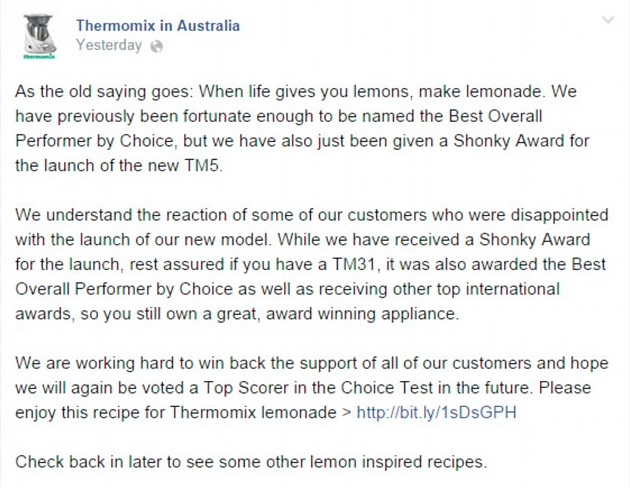 Ad. Article continues below.
While some appreciated that response, some were even more outraged. "Tackling the issue by posting a recipe about turning lemons into lemonade is insulting to say the very least." Was a comment from one Facbeook user.
"How disgusting Thermomix Australia. Making fun of customers who are disappointed in your product by offering a… lemon recipe." Wrote another and Christi Britt, who labelled the move 'condescending' said, "I am offended that Thermomix Australia thinks that a lemonade recipe might somehow make customers overlook the deceit."
Choice consumer organisation is calling on Thermomix to provide customers who purchased the TM31 in the three months before the new TM5 model was released with either: a full refund, a $250 discount or an upgrade to the new machine for $50. They are also trying to put it to the ACCC to regulate their future moves.
But for now, a little lemon recipe is all the compensation we get.
So tell us, what do you think of their response? Poor or crafty and clever? Share your thoughts in the comments below…