There's one thing Kevin Bacon won't do in public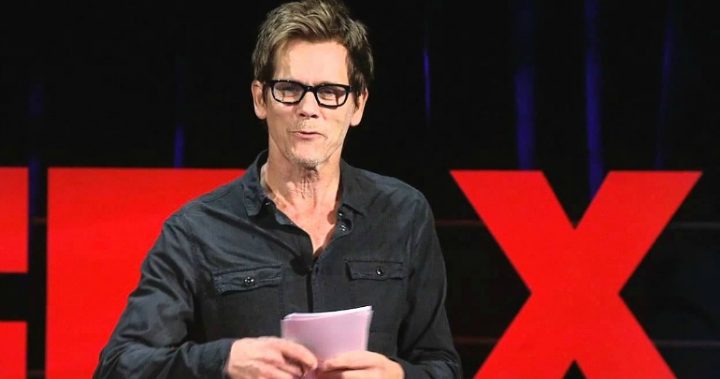 Footloose made Kevin Bacon a superstar, but he's only interested in reliving the glory days under very specific terms.
"We love to dance," Bacon says of himself and wife Kyra Sedgwick in an article from Closer Weekly. "If we have our own party behind closed doors we will dance all night.
"But if we actually go out dancing, the DJ always puts on Footloose, and people form a circle around me, clapping in unison, expecting me to perform tricks like a trained seal. So I tend to avoid it."
While kicking off his Sunday shoes for a dance number may be a hard ask, Bacon is still happy to oblige fans. Only last week, he and brother Michael Bacon were in Alexandria, Virginia for their Bacon Brothers tour and they couldn't resist joining in on a local's karaoke rendition of 'Footloose'.  
Bacon isn't opposed to a good dancing throwback when he's not under pressure to perform live. Back in 2013, the actor was happy to record a segment for The Tonight Show Starring Jimmy Fallon.
Ad. Article continues below.
The video showed Bacon cutting footloose in the backstage corridors as he made his way to the main stage to greet Jimmy Fallon. The clip was immensely popular on YouTube, with more than 25 million views recorded.  

The segment included interspersed clips from the original Footloose movie to enhance the look of Bacon's gymnastic prowess.
It's somewhat of a sore point for the 59-year-old actor, who told People.com in 2011 that he was "furious" over the use of a stunt double, a dance double and two gymnastics doubles.
"It's like a starting pitcher getting taken out of a game – no one wants to be told they can't get the guy out," he said.
"There were five of us in the f***ing outfit, and I felt horrible."
Would you want to see Kevin Bacon perform live?