There are worse places to be stuck in the mud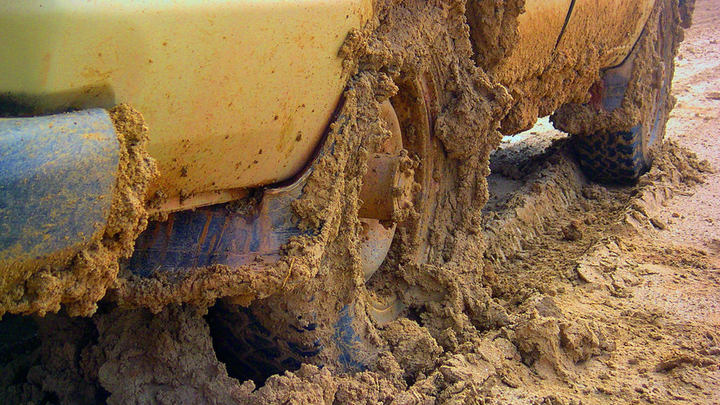 The grey nomads were in full force in the western Queensland town of Middleton when something unexpected happened. Well, unexpected for Middleton. It started to rain and rain hard.
Ad. Article continues below.
You may not have heard of Middleton, and that's perfectly understandable. The town consists of one building, a pub, and a population of three. Those three being the publican, his wife and their daughter.
The nomad troop of sixteen people and eight dogs were heading to the Boulia camel races but stopped at the pub to watch the State of Origin match when the rain came with a vengeance. The rain turned the usually dry land into a mud field that bogged all the vehicles where they stood.
One of the nomads named Brian took it all with a laugh and said "We're a pretty jovial mob. We're all retired, so we're not in a hurry".
The comradery got them all entertained as they laughed and waddled through the mud sometimes ending up on their backsides. Lester Cain, the man that has been running the sole pub for 11 years, said of the group "They're a good mob. I think they certainly got their money's worth".
And isn't that what being a grey nomad is all about seeing the rare and beautiful things about this country and having a chance to make some new friends. Plus, if you are going to get stuck at least get stuck at the only pub for kilometres around.
Have you done some grey nomad adventuring? What was the funniest thing that happened in your travels?