"There are times when I think, oh God, what have I done!"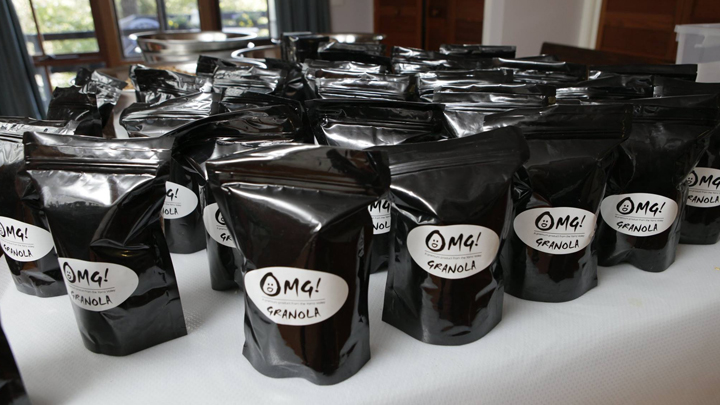 "There are times when I think, oh God, what have I done!" – Jenny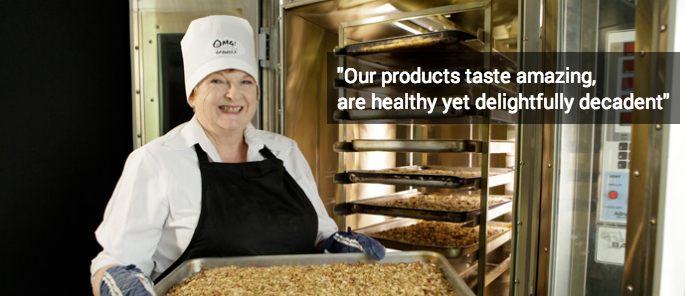 At Starts at 60, we get a lot of stories from people telling us just how different retirement has turned out to be compared to their initial expectations. Some people have shared stories about how stopping work gave them too much time and they began to be consumed by loneliness, whereas others have told us that their lives have only gotten busier.
But, when we heard about this one Starts at 60 community member, we couldn't have been more excited by what she has done…
Jenny left work in January this year just a few months shy of her 65th Birthday. She had been working in the public service and was driving almost four hours in her daily work commute. Thinking that it was time to branch out, leave the corporate office environment and find a bit of balance in her busy life, Jenny retired.
Ad. Article continues below.
Jenny always had a knack for baking… Her family and friends loved her sweets and beautiful foods that she gave away for presents. But, when one of her friends suggested something along the lines of "oh, this granola is so good you should sell it!" as just a passing comment, it sparked an idea – one that eventually turned into a business!
Since that day early this year, Jenny has worked hard…possibly harder than she has before, building a business and doing what she loves. Jenny created OMG Cereals and sells her beautiful home baked granola, shipping right across the country.
We were lucky enough to speak with Jenny during the week and she shared some great stories and advice for other over 60s who are thinking of doing something similar in retirement.
Jenny told us that she operates completely from her home and to manage the volume of product she is making, she had a full sized commercial oven installed in her kitchen and she does all of the product packaging at home too. She told us that running the business isn't always easy, saying, "It isn't like a service where there is an immediate demand for it, it is a product so it requires marketing. Especially because it is a very competitive environment".
Because of this, it hasn't been a rosy journey the whole way, Jenny had to do a lot of testing and trialling before she found what works best. She told us, "I started going to trade shows but that was a big mistake. It's a cautionary tale though. What did work were the local markets. And I was somewhat surprised to find that my biggest customers were young women".
Ad. Article continues below.
Jenny's journey has been a hard one and the winter months did slow business down heavily for her but the big shift in work has been incredibly beneficial to her entire work life balance. She said, "I don't have to get up at the crack of dawn and there is no more being exhausted. It is a much better lifestyle".
We asked Jenny what keeps her motivated and she said it is always the bigger picture, "My grey nomad dream is still alive and I would love to take off for six months. It is my dream holiday".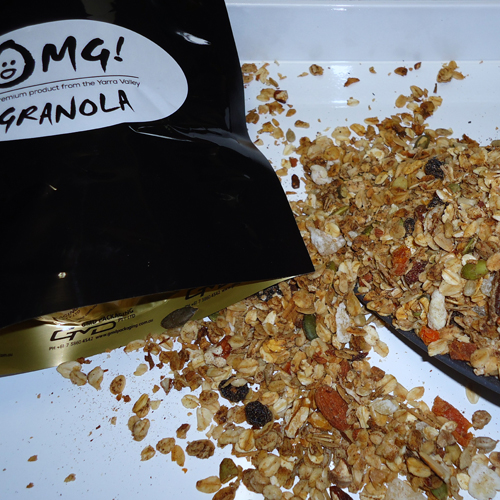 Jenny's OMG Cereals are a health conscious, wonderfully delicious line of granola cereals. They are handmade with heart and you can't support local business any better than supporting people like Jenny.
Her Granola cereal is her best seller and to buy it, you can click here.
Or, for a gluten free alternative, you can click here.
Ad. Article continues below.
Starting a business in retirement could be one of the best things you ever do and the four most valuable things to learn from Jenny's story are:
1. Find something you are passionate about
2. Test everything to find what works
3. Don't lose sight of the bigger picture – work towards your dream
Ad. Article continues below.
4. Just do it!
Have you started a business after retirement? We'd love to hear your story… Tell us in the comments below!