The world's biggest airline is coming back to Australia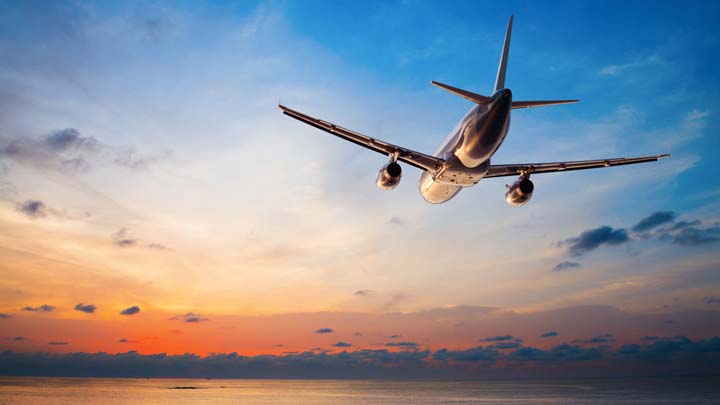 It's been 23 years since they flew to Australia but now the world's biggest airline is back and ready to commence flights from Sydney next month.
The new Boeing 777 will be flown from Sydney to Los Angeles on American Airlines, marking their first Aussie flight since 1992.
The flights are part of a joint venture with Qantas on trans-Pacific flights to the US, which will go beyond a codeshare agreement, reports Traveller.
American Airlines' new 777s are the latest upgraded planes to begin flights to Australia, a stark contrast to our memories of the airline in the 90s – it had a poor reputation and an old fleet. Now, passengers can expect brand new screens, a quality meal service, on-board Wi-Fi and charging outlets.
The 777s will also have three and a half different classes. There are eight first class seats, 52 business class and 250 economy seats, with 30 economy seats considered 'Main Cabin Extra' that are at the front of the economy cabin, plus extra leg room and priority boarding.
Ad. Article continues below.
Fernand Fernandez, Vice President of Global Product for American Airlines said, "Over the next two years we're going to be investing over $2 billion dollars in the customer experience".
"The amount of content in entertainment the aircraft can provide – you're able to circumnavigate the Earth 24 times without seeing the same movie or TV show. With a journey time of 15-plus hours, customers are looking for ways to stay entertained".
American Airlines chairman and CEO Doug Parker said passengers can expect a difference when flying with American Airlines compared to the 1990s.
"We are building a new airline at American," he said. "Those of you from Australia who have known American in the past, please know that it is much better today than it has been in the past.
"We are bringing on a [new] airplane about every four days at American Airlines, almost all of those replacing older aircraft. A re-fleeting that has never been seen before in modern aviation."
Ad. Article continues below.
From December 19, American Airlines will fly from Sydney to LA daily.
Tell us, would you consider flying with AA on your next holiday? Why or why not?