The world is going nuts for this beautiful Christmas ad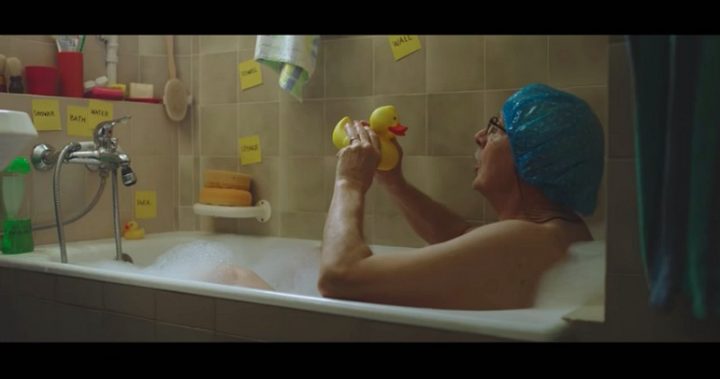 Every year, businesses spend big bucks hauling out their annual Christmas ads with most of them putting together showy, eye-catching numbers filled with song and dance to get people's attention.
This year, however, a little-known Polish auction house has stolen everyone's hearts with a story about a grandpa going to great lengths for his grand-daughter.
The video shows an older man living in a modest house in Poland with his small Jack Russell dog. The man orders a book on how to learn English and the ad follows his story as he diligently studies day and night to learn different words and put sentences together.
It eventually becomes clear that the man is planning on taking a journey and he packs his bags and jets off on a plane to London.
He has been practising how to say "Hello, I am…" over and over again and when he arrives at a small white house and hops out of his black cab, the reason is fianlly made clear.
Ad. Article continues below.
After greeting his adult son at the door, a little girl comes tottering around the corner of the hallway. The man kneels down and greets his grand-daughter for the first time, saying, "Hi, I am your grandpa".
It's at this point that most people who have watched the ad have confessed to bursting into tears!
Christmas is such a special time of the year, especially for our grandkids to whom the magic of the day is all the more wondrous. Most of us would do anything for our grandchildren and for many this ad is a reminder of just how far we'd go to make them happy.
Take a look at the touching video and tell us if it brings a tear to your eye! Share it if gave you smile and made you think of your own grandkids!
How many grandkids do you have? Would you do anything for them?