The woman who broke the news story about WWII has passed aged 105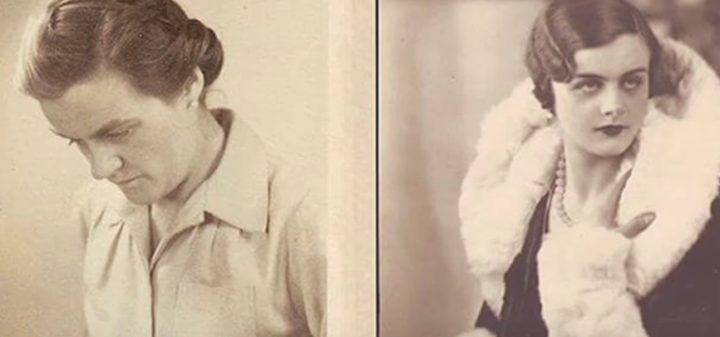 Clare Hollingworth not only had a long life but one full of adventure. Born in Knighton, England on October 10, 1911, she desired to break the social norms of the day and strike out on her own. She dropped out of finishing school, ended an engagement and joined a group affiliated with the League of Nations.
Ad. Article continues below.
It was her work with a British refugee group that sent her to Poland as the threat of World War II started to grow. She was hired as a part-time correspondent for the London Daily Telegraph while stationed in Poland. Only three days on the beat and Clare broke one of the biggest stories of the 20th century. She borrowed a car from an ex-lover from the British consul and drove to the border. Clare told the story to the Daily Telegraph 70 years later. She said, "I was driving back along a valley, and there was a Hessian screen up so you couldn't look down into the valley". She added, "Suddenly, there was a great gust of the wind which blew the sacking from its moorings, and I looked into the valley and saw scores, if not hundreds, of tanks.
"So when I got back, I said, 'Thank you for lending me your car.' And he said, 'Where did you go, old girl?' So I said, 'I went into Germany.' He said, 'Stop being funny.' And I said, 'What's more, I got a very good story: The tanks are already lined up for invasion of Poland.' He went upstairs and sent a top secret message to the Foreign Office."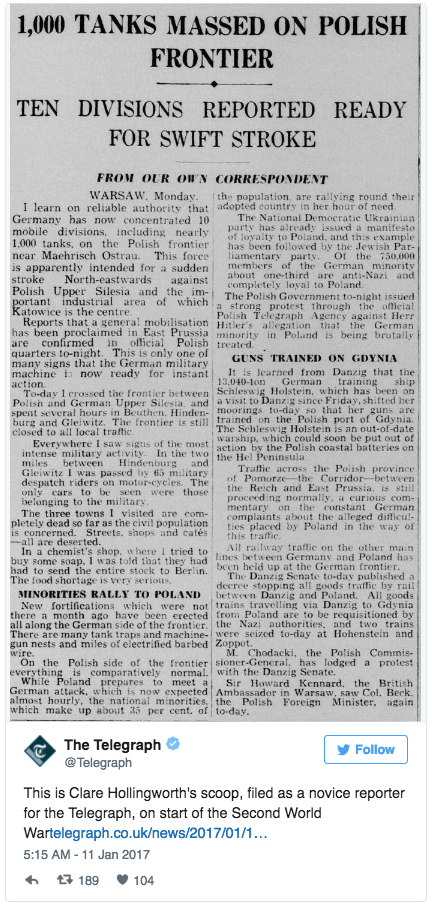 Three days later when the German planes woke her in the early hours of the morning, she called the British Embassy in Warsaw with a simple message, "It's begun." What had also begun was a career of covering major conflicts, going places other reporters didn't dare to go, and uncovering spies. A life that reads more like an adventure novel that something that really happened. Clare Hollingworth was a trailblazer and an icon.
She passed surrounded by loved ones in Hong Kong where she has lived since the 1980s. She was 105.