The Valentine's messages for Malcolm Turnbull weren't showing the love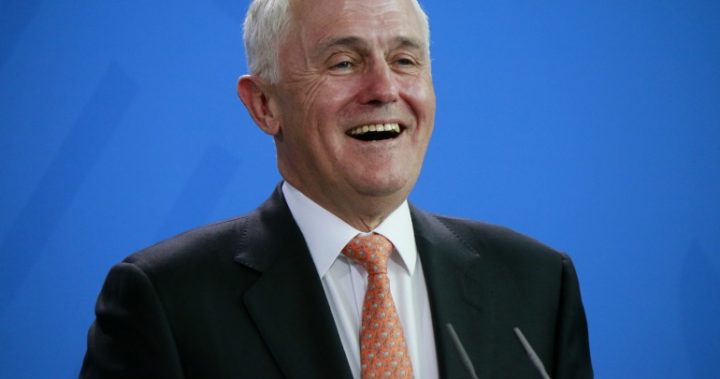 Valentine's Day messages have been shared all over the world, and Prime Minister Malcolm Turnbull got his fair share of them as well.
Probably not the sort he was hoping for though.
Roses are red, violets at blue, get rid of penalty rates and we'll get rid of you, was one of the special messages printed in the classifieds section of the Herald Sun, ending with Love, working Victorians.
As far back as 2015 Turnbull has suggested it is inevitable Sunday penalty rates will be reduced but said there would need to be widespread acceptance from workers that they would not be left worse off.
The Victorian Trades Hall Council has owned up to the Valentine's message, reports Crikey.
Ad. Article continues below.
Another message also reads Malcolm, why don't you call anymore? Love from Donald.
Yesterday Queensland introduced key reforms to an overhaul in the state's trading hours, which included:
Sunday and public holiday trading to be standardised across Queensland, with those towns that currently do not have Sunday trading able to opt in through an application to the Queensland Industrial Relations Commission;
Easter Sunday to be an open trading day across the State (for those that have Sunday trading)
Exempt shops that can trade without restriction to be extended to include butcher shops, special exhibitions and trade shows
Provision for special trading hours' applications for international events such as the Commonwealth Games
Businesses selling motor vehicles or caravans are to be the same as for all other non-exempt shops in Queensland, permitting them to trade on Sundays.
All hardware stores can open on Sundays from 6am;
All non-exempt shops must be closed on Good Friday, ANZAC Day, Labour Day and Christmas Day.
Responding to recommendations of the trading hours' review, Queensland Premier Annastacia Palaszczuk said the current trading hours were restrictive, confusing and imposed extra costs on businesses, employees and consumers.
Ad. Article continues below.
"Under the current trading hour regulations, you can buy a boat in Queensland on a Sunday, but not a car or a caravan," she said.
 "There are 99 different trading hours' provisions. For Sunday alone, there are 30 different trading zones across Queensland."
While there was no reference to the impact this would have on penalty rates for workers a statement issued by the government said the reduction in red tape that will mean more jobs, a stronger economy, and healthier retail competition; resulting in lower prices for customers.
What do you think of current penalty rates and trading hours in your area?