The urgent message from the Fraud and Cyber Crime Group regarding scams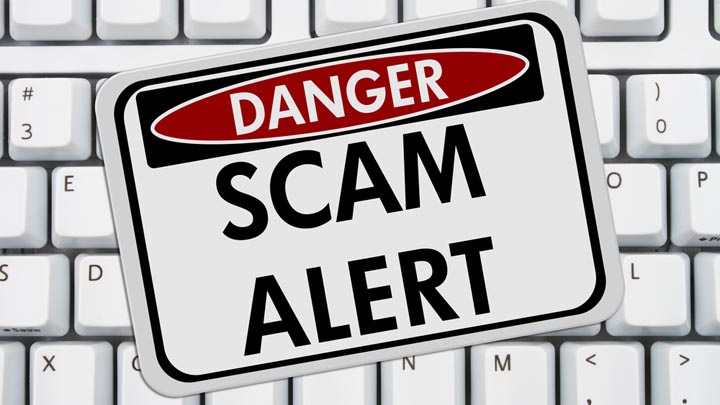 If it feels like there's been more scams than usual lately, you'd be right. So much so that the Fraud and Cyber Crime Group have issued a warning to both businesses and individuals to be on high alert.
"In the last month we have noticed a dramatic increase in not only the number of scams circulating, but the sophisticated nature of these scams. We are concerned and need to ensure the community is taking every possible step to prevent this from happening to them.
"The theft of personal and business data will continue. Whether these thefts be aimed at the individual or at larger organisations as part of strategic ransomware attacks, these crimes are highly profitable for criminals and will without question, continue to rise," Acting Detective Superintendent Terry Lawrence of the Fraud and Cyber Crime Group said.
Recent attacks have included not only malware and ransomware attacks, but attempts to steal identity (through phishing, hacking, remote access scams and document theft) and cyber attacks on business and Government agencies.
Ad. Article continues below.
"The offenders behind these attacks are relentless and while we continue to see the same scams reinvented or reinterpreted, there are always new ones that leave us very concerned," he said.
The most common scams involve malware which is used by scammers to hack into your files and track your activities. Sometimes, the scammers will demand money to unlock your files.
Identity theft continues to target people through phishing (links in emails), hacking (gaining access through security scams), and remote access scams (you allow a "helpdesk" to take control of your computer). And even still, scammers stealing information through your credit cards and details from your letterbox, continue to be a threat.
Here's how you can protect yourself:
Ad. Article continues below.
• Do not open attachments or click links in emails or social media messages that are unsolicited or unexpected. Delete them.
• Be wary of any free downloads or website access. They may install harmful software without your knowledge
• Keep your security up to date on your electronic devices ie download anti-virus software from a trusted source.
• Never send money or give credit card, passwords, online account details or documents to anyone you do not know.
• Be careful of the information on your social media profile. A birthday, middle name and address can be enough for a scammer to build a profile on you and steal your identity.
Anyone with information which could assist with this matter should contact Crime Stoppers anonymously via 1800 333 000 or crimestoppers.com.au 24hrs a day. 
Tell us, have you ever been the victim of a scam? What happened?